High Maintenance Christianity: Three Steps to Restoration
Eva Marie Everson
Monday, December 15, 2003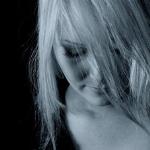 2. Conditioning. In the world of hair care, the purpose of conditioning is to create the right foundation for styling. Conditioning enables combing out wet hair without breaking, and replaces dryness with moisture. Hair conditioners also provide UV protectants from the harsh rays of the sun and give our hair the perfect foundation.

3. Leave-in Conditioner. The value of leave-in conditioner is that you "leave it in." Wherever your hair goes, it goes too. Whatever excess damage can be done throughout the day through styling, chemical and heat exposure, environment, and brushing is thwarted with a good leave-in conditioner. 
Side note: When it comes to hair care, Allison Gappa Bottke ("The God Allows U-turns" creator), says, "I use only Aveda shampoo and conditioner on my "natural blonde" (ha!) hair. The Blue Malva type that adds a light sheen of blue to my hair, thus keeping the blonde a more ashy tone as opposed to a more golden (reddish) tone."
The Body Beautiful/Spiritual
Our spiritual bodies can take a few lessons from our hairdresser.
1. Cleansing.  In the 51st Psalm, David wrote: Cleanse me with hyssop, and I will    be clean; wash me, and I will be whiter than snow. (Psalm 51:7, NIV, emphasis mine.)  David understood the power behind hyssop, a plant known for it's cleansing properties.  Better still, David understood the power of God.  When John the Baptist preached baptism, he was telling the people that by being baptized, they were showing an outward sign of their inward "washing."  It's easy to allow the grime of daily life to cause our spiritual lives to become dirty.  Daily prayers of repentance wash away the muck and mire that weigh down our spiritual growth and cause us to become spiritually unhealthy.  The apostle John wrote, "If we confess our sins, he is faithful and just and will forgive us our sins and purify us from all unrighteousness." (I John 1:9 NIV)
2. Conditioning.  Daily spiritual conditioning-prayer, time reading the Bible, and time spent with other Christians-creates the same kind of foundation as hair conditioning. When we are spiritually conditioned, we become strengthened and prepared for the "combing out" that comes when we least expect it.  Spiritual conditioning provides God's protection from the harsh rays of sin, a foundation and a cornerstone, which is Jesus. "Consequently, you are...God's people and members of God's household, built on the foundation of the apostles and prophets, with Christ Jesus himself as the chief cornerstone." (Ephesians 2: 19-20, emphasis mine)
3. Leave-in Conditioner. Do you know we have a spiritual leave-in Conditioner?  Everywhere we go, He goes.  Jesus said, "But the Counselor, the Holy Spirit, whom the Father will send in my name, will teach you all things and will remind you of everything I have said to you." (John 14:26 NIV) Paul also talked about the armor of God in Ephesians 6: 10-20.  In those passages, he tells us to "put on the whole armor" so that we may "take our stand against the devil's schemes." The Holy Spirit dwells within us, daily protecting us from damaging exposures.  The Armor of God is about us, protecting us from the dangers of the enemy. Our job is to make certain we listen to the stillness of the Spirit's voice and to keep that armor tight and in place.
Recently on Spiritual Life
Have something to say about this article? Leave your comment via Facebook below!
advertise with us
Example: "Gen 1:1" "John 3" "Moses" "trust"
Advanced Search
Listen to Your Favorite Pastors