How Can Christians Fight for International Human Rights?
Stephen McGarvey, Executive Editor
Tuesday, April 05, 2005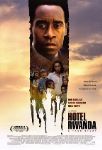 Believers know the origins of "moral duty." They realize that mankind, created in God's image, contains a certain dignity. That basic dignity deserves our respect, and when it is in danger of being violated, our protection. As Christ noted, when we show love and kindness to the downtrodden, we show it to Him.
This is not to say that issues involving international relations with other cultures and governments are not complex. Such issues warrant careful investigation before action and Christians should not be prone to snap, ill-informed judgments. Nevertheless where evil is evident, we should be ready to stand for justice.
Using Our Energy Productively
There was no justice for the 850,000 Tutsi Rwandans slaughtered in 1994. It was a great tragedy that the genocide was not prevented and so little was done by the nations of the world to help these people. Yet wasting time with excessive guilt is ultimately unproductive. Let's learn from the mistakes of the past to shape a better future. Christians should familiarize themselves with these difficult issues from around the world. They should advocate for those under persecution who have no one to speak for them.
In his book, Hertzke quotes Michael Horowitz, who although he is Jewish, has become a staunch advocate for persecuted Christians around the world. Horowitz uses his own experiences being persecuted for his faith to prod evangelicals to act on behalf of their own. When he tells people childhood stories about being bullied and mocked as a Jew by Christian children, people apologize to him. His response? Christians should stop apologizing for the sins of their fathers and start championing the causes of their brothers and sisters around the world.
And that seems like a good way to feel about Hotel Rwanda, and other human rights tragedies around that world. Conscientious Americans will always have a prick in their soul on the subject of Rwanda. As Christians, it is that pang of horror that gives us the motivation to do the right thing when future opportunities to stand for justice present themselves.


---
Taking Action: What Can You Do?

So, besides sending money or calling Congress, what can the average person to do to help the downtrodden and oppressed peoples in foreign lands? In his book Ambassadors of Hope, Robert Seiple, former president of World Vision and U.S. State Department Ambassador-at-Large for International Religious Freedom, offers a few ideas.
Understand your faith and others. Continue to study the Word of God and understand the message of Holy Scriptures and how they apply to your everyday life. But also learn about the perspectives of believers around the world and the worldviews of the other major faiths.  The more we know about other cultures and beliefs, the better equipped we will be to meet their needs, both physical and spiritual.
Be better educated about our world. It is important for Christians to know what goes on in the world, even beyond what happens in our own country. America wields awesome power in the world today. American citizens most be well informed as to how that power is used. We cannot be ignorant.
Employ a methodology that enhances the message. For Christians, reconciliation is the methodology that must be stressed. As Christ's death on the cross reconciled us to the Father, so we must demonstrate reconciliation in our everyday lives. "What was has been done to us," says Seiple, "must be done by us." Before nations and peoples can be at peace with one another, individuals must lead the way. "Reconciliation can turn nations back to God as well as make God-fearing societies attractive to the rest of the world."

Stephen McGarvey is the editor of interactive media for BreakPoint with Chuck Colson and the Wilberforce Forum. He is also a Fellow of the World Journalism Institute and a freelance writer.

Recently on Spiritual Life
Have something to say about this article? Leave your comment via Facebook below!
advertise with us
Example: "Gen 1:1" "John 3" "Moses" "trust"
Advanced Search
Listen to Your Favorite Pastors