How to Build a Stronger Prayer Connection
Whitney Hopler, Crosswalk.com Contributing Writer
Wednesday, February 25, 2009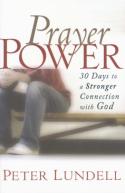 Praise God. Decide to praise God for who He is even when you're dealing with discouragement or trouble. Let your praise rise from your faith rather than just your feelings. Choose to praise Him every day, no matter what, since He is above your challenges. When you praise God, He will respond to your praise and actually become to you what you praise Him for – from your healer, to your provider.
Let the Holy Spirit lead you. Open your mind and heart to the Holy Spirit when you pray and yield your own prayers to the Spirit's prompting. Let the Spirit guide your prayers, empower you, and connect directly to your spirit as you're praying.
Practice God's presence. Develop a continual sense that God is with you at all times throughout each day – even as you go about the most mundane activities, like cleaning your house or commuting to work. Pray while you do various tasks, offering your efforts to God's glory and thanking Him for His presence with you. Say short prayers that you can say in a single breath to focus on a particular need you may during the day. If you're too busy to notice God's work around you every day, cut whatever activities you can out of your schedule and slow down. Think of God as you move from one part of your day to another, and use even brief times between activities (such as while waiting in line to pick up your kids up from school) to pray.
Listen to God. Quiet your mind and heart before God to listen to Him. Ask God to help you be willing, patient, and perceptive, and to learn how to discern His voice speaking to you above your own thoughts or thoughts from other people or the evil side of the spiritual realm. Trust that God will respond and speak to you. Whether you hear an audible voice inside your mind, receive a mental impression, or sense God speaking in some other way, listen carefully.
Pray out loud. Verbalize the prayers you have inside your mind. Lift your voice to God either quietly or loudly, remembering that He loves to hear you speak.
Be specific. Clearly identify what you're seeking when you pray. Don't be vague; tell God exactly what you hope to receive. Then place your desire in God's hands and trust Him to do what's best. Expect Him to respond with a specific answer.
Pray God's Word. Find and apply Bible verses to whatever situation about which you're praying. That way, you'll be praying not merely by your own desires, but according to God's promises. You can pray Scripture either by reading it verbatim and affirming what it says, personalize it as if it were written directly to you, or paraphrase what it says in the context of what you're praying about. Then trust that God will do in your life what He promises in His Word.
Fast. Take your spiritual prayers into the physical realm to show God that you're serious about being humble and broken before Him as you pray. Offer your body to God as a living expression of your prayers.
Pray at a special place. Establish a particular place to go to regularly for prayer and focus on God whenever you're there. Try to find a quiet place where you can be alone: a nearby church sanctuary, a corner of your backyard, a room or part of a room in your home, etc. When you travel, designate part of your hotel room as your prayer place. Dedicate your special place as sacred to your time with God.
Pray at a certain time. Schedule a regular time to pray – first thing in the morning (which is ideal, if possible), during lunch, or even before going to bed at night. Establish a minimum length of time to pray daily, as well, to keep other demands from intruding. Guard that time when you plan other activities, and intentionally neglect your to-do list while you're praying so you can get the full time with God.
Recently on Spiritual Life
Have something to say about this article? Leave your comment via Facebook below!
advertise with us
Example: "Gen 1:1" "John 3" "Moses" "trust"
Advanced Search
Listen to Your Favorite Pastors