How to Keep Going after False Accusations
Joy Allmond, Crosswalk.com Contributing Writer
Thursday, December 22, 2011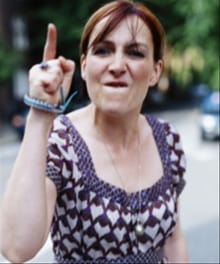 Just one look at recent headlines and you'll see the world is full of accusations. We've got an assistant head football coach accused of molesting young boys. Just a few weeks ago, we had a presidential candidate accused of sexual harassment by female colleagues. And the list goes on.
Whether the accusations in these cases are true, it is clear that we live in a finger-pointing world—in both secular and faith-oriented situations.
If you are reading this—and if you have a heartbeat—there is a chance that you have been falsely accused of something, whether it's something minor or major. How does the Bible factor in when you've been falsely accused of wrong? Does it give us instructions on handling such matters?
We can find several examples in the Bible of the righteous (or at least the non-guilty) being accused of wrongs they did not commit.
Joseph: As a servant, he was accused of raping the wife of his master, Potiphar. He was thrown in jail. This was just one of many ways he suffered unjustly.
Moses: Although faithful, the Israelites accused him of bringing them out in the wilderness to die.
David: Proved himself to have courage and integrity, but was falsely accused by King Saul (who was insecure and jealous) of trying to dethrone him.
If you are familiar with the stories of these people, you know that God worked out their situations for good. What if you are one of these people right now? Here are some things to remember to help you handle this type of adversity.
He Knows
In Job 28:20-28, we read Job's defense of himself to his friends. After his string of tragedies and loss, his friends believed him to be guilty of sin due to the great suffering he had endured. In verse 24, he tells them, "…He looks to the ends of the earth And sees everything under the heavens."
In other words, God sees (thus knows) everything. Nothing is hidden from Him. God, and God alone knew the reason for having Job endure such trials.
This entire passage reflects two aspects of God's omniscience. First, there is some knowledge that belongs to God and to Him alone; it is hidden in Him. Second, there is other knowledge that He has to Himself that He chooses to reveal to us.
If you have been wrongly accused of something (or even if you feel sorely misunderstood), know that God knows. He not only knows; He has the power to make the truth known. Let Him fight this battle for you. Let Him expose the finger-pointers. No amount of convincing, arguing or cajoling another party to believe you can do the work that simple prayer can do.
Yes, we should be responsible enough to try to clear the air. After that, the battle is the Lord's.
He Sympathizes
If you are suffering, Jesus can sympathize with you—especially if you are falsely accused of something. He hung on the cross because of a false accusation. As our High Priest—one who intercedes on our behalf to the Father—He sympathizes.
Hebrews 4:15-16 tells us, "For we do not have a high priest who cannot sympathize with our weaknesses, but One who has been tempted in all things as we are, yet without sin. Therefore let us draw near with confidence to the throne of grace, so that we may receive mercy and find grace to help in time of need."
When we are falsely accused of a wrong, it is a very isolating feeling. It is easy for us, in our finite minds, to assume that no one understands us, and that no one will go to bat for us.
Recently on Spiritual Life
Have something to say about this article? Leave your comment via Facebook below!
advertise with us
Example: "Gen 1:1" "John 3" "Moses" "trust"
Advanced Search
Listen to Your Favorite Pastors