How to Make Your Faith Real
Whitney Hopler, Crosswalk.com Contributing Writer
Thursday, September 11, 2008

· "Am I ready to trust?" Decide that you will reach out to God no matter what you're going through. Then, when challenges hit, your resolve will propel you in the right direction – toward the God who is always ready to help you.
Questions about what God wants from you:
· "Does God choose me?" God has definitely called you to fulfill a good purpose. Even if other people don't accept you, God does. The purpose God has for you goes beyond anything other people can see, such as how smart or attractive you are. Pray for the Holy Spirit to help you discover and fulfill your purpose.
· "Which message do I follow?" You'll hear many different kinds of messages every day, from a variety of sources. Some will be based in biblical truth, and some will be based in lies. Ask God to help you judge the messages you hear before embracing them as truth. Pray for the wisdom you need to discern which messages to follow.
· "Am I following the Rabbi?" Don't worry about trying to earn God's love through good deeds and religious rituals like the Pharisees in the Bible. Instead, follow Jesus the Rabbi's message that you're a sinner saved by grace who is completely and unconditionally loved.
· "Do I have a servant's heart?" God wants you to serve other people, letting His love flow through you into their lives. Ask God to help you overcome apathy and motivate you with a fresh sense of passion to serve others. Pray for guidance about specific ways God wants you to serve.
· "Do I call myself a disciple?" Count the cost of following Jesus. Be willing to do whatever it takes – whatever He calls you to do – because you love Him.
· "Am I gifted?" God has gifted you in distinct ways. Ask Him to make it clear to you what those are. Think about your interests and talents when discovering your spiritual gifts. Then use those gifts fully, as God leads you.
· "What if I sink?" Mistakes and failures aren't the end of the road for you. If you ask God to help you learn from them, they can become valuable experiences that will lead to the greatest success of all – growing spiritually.
· "Why is destiny such a big deal?" You play a vital part in God's work on earth. God wants to use you to spread the Gospel message of hope to others. If you don't do your part, it affects many other people. So make it a high priority to share your faith regularly.
· "Can one person make a difference?" While you can't change the whole world, you can significantly change the lives of the people with whom you communicate. The prayers you pray for others and the practical ways you reach out to help them will definitely make a difference for the better. Pray for God to let others see His power working in you.
· "Am I ready to step into destiny?" Decide now to live out your faith to the fullest. As you do, you can be sure that God will be faithful to complete the good work He has begun in you.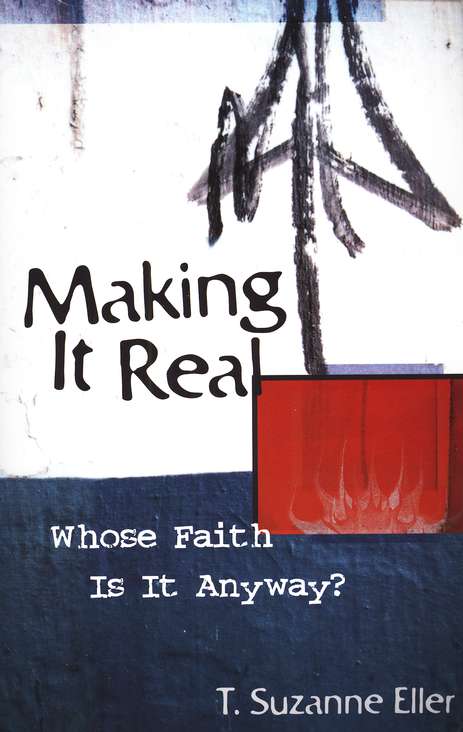 Adapted from Making it Real: Whose Faith is it Anyway?, copyright 2008 by T. Suzanne Eller. Published by Kregel Publications, Grand Rapids, Mich., www.kregel.gospelcom.net.
T. Suzanne Eller is a full-time author, freelancer, and ministry speaker. She has written articles for magazines such as Christian Parenting Today, Today's Christian Woman, Guideposts, and many others. In addition, Suzanne is a youth culture columnist for Enrichment Journal and travels around the nation ministering to teens, parents, and youth workers.
Recently on Spiritual Life
Have something to say about this article? Leave your comment via Facebook below!
advertise with us
Example: "Gen 1:1" "John 3" "Moses" "trust"
Advanced Search
Listen to Your Favorite Pastors