How to Win Your Friends and Family to Christ
Staff
Friday, August 05, 2005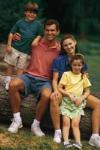 In large parts of the world, the name Reinhard Bonnke needs no introduction - his reputation goes before him, opening doors closed to most men. His massive crusades in which millions attend and millions receive Christ are divine illustrations of what God can do through those who listen and obey. He is a man with a single purpose, "plundering hell to populate heaven!"
Bonnke was born in Germany in 1940. He came to Christ at the age of 9 and in 1967 God's call to the mission field took him to Lesotho, a tiny country within South Africa. There God gave him a vision, the vision of 'a blood-washed Africa' and his life was changed. He knew he must preach the Gospel wherever God led, and the ministry of Christ for All Nations was born.
More than 30 years later, the CfaN team has held crusades around the world, published 178 million books in 138 languages, and trained countless leaders in Holy Spirit directed evangelism. Now located in Orlando, Fla., CfaN has been directly responsible for over 35 million registered decisions for Christ in just the last four years
Crosswalk: As an evangelist, you've won literally millions to Christ in huge crusades. Are there common principles you see between winning the masses, and personal evangelism?
Bonnke:  Absolutely. It's not how the Gospel is preached or shared, but that it is preached! God has given us His principles in His Word and these apply to all situations equally, to all people without exception, to every people, tribe and nation - even your spouse or neighbour!
Crosswalk: Many Christians find it challenging to "preach" or even share the Gospel to people who are close and in their sphere of influence. When you invest in relationship, you are naturally cautious of "disturbing" that relationship. What can you share with our readers that will help them be more effective in reaching those around them?
Bonnke: Well, you've asked the right question - after all I am an evangelist and my heart burns with this subject night and day. Let me begin with some background. There is every reason for our friends and families to know Jesus. For a start, God wants us to know him: "I will give them a heart to know me, that I am the Lord" (Jeremiah 24:7). Seven times in Exodus God says, "They will know that I am the Lord" while Ezekiel contains some 70 references to knowing the Lord.
Normality is oneness with Christ, him and us together. Our human minds cannot conceive a higher relationship than with God. It is the ultimate, the Everest of possibility. It would be impossible for us to scale those heights unless we are equipped by God who desired it. God descended to our human level in Christ, who said, "I will draw all men to myself" (John 12:32). When divine passion brings such an opportunity, if we do not want to belong to him, it can only be because Satan and sin have muddied our view and confused our thinking - no one knows what it is like to know Jesus until they actually do. Multitudes do know Jesus but find the experience impossible to convey. Words are not enough to convey what everlasting life is really like. And that is why God equips us with this "divine passion" and why he "draws men to himself." You see the Holy Spirit works two angles - He empowers you to share the Gospel, but He also creates a hunger in those you share with.
Recently on Spiritual Life
Have something to say about this article? Leave your comment via Facebook below!
advertise with us
Example: "Gen 1:1" "John 3" "Moses" "trust"
Advanced Search
Listen to Your Favorite Pastors