If Grace is Received, It Must be Given
Dr. Robert Petterson, byFaith Online
Monday, July 11, 2011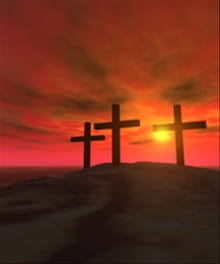 In the early 1960s no one in Americus, Ga., would have guessed that 10 miles up the road in Plains a peanut farmer was destined to become president of the United States. Nor would they have cared. Americus was caught in the throes of the civil rights movement, and segregation was under attack. There were rumors of a court-ordered integration of the public schools.
A young man named Greg felt the pressure of these times directly. The son of white pacifists from the North who sought to live in harmony with blacks, Greg was jeered and beaten up by his white classmates. But Greg was made of tougher stuff. When his Americus classmates taunted him, he refused to retaliate. When they pushed him down the stairs he picked himself up and silently walked away.
His fellow classmate Deanie, the daughter of a Presbyterian elder, watched with sadness and guilt. Though she felt sorry for these pacifist kids, she watched silently while they were bullied.
Forty-one years later, Deanie still remembered Greg, and one night she had a strange dream about him. Now a committed Christian, she believed--through this dream--that God was speaking to her about how she had stood in silence. As she talked to former classmates she discovered they too felt ashamed.
So, 41 years after the Americus High School class of '65 had graduated, Deanie organized a letter writing campaign. Greg, now a real estate agent in West Virginia, picked up the first letter at a rural post office. It was from Deanie, asking his forgiveness for the way her classmates had treated him, and for the way she had stood silently by. As Greg drove away, the pain came bubbling up; he pulled to the side of the road and cried. Over the next several days he received other letters begging for his forgiveness. A few weeks later Greg came to his class reunion, welcomed and embraced by those who had broken his heart.
Deanie's story provides an excellent example of the transforming power of paying grace forward, a topic so important Christ Himself gives us guidance.
At the heart of the Lord's Prayer is the petition, "Forgive us our debts as we forgive our debtors." And at the end, in Matthew 6:14-15, comes the warning: "For if you forgive men when they sin against you, your heavenly Father will also forgive you. But if you do not forgive men their sins, your father will not forgive your sins."
Real Grace Versus Illusionary Grace
Grace is undeserved favor. And the Lord's Prayer is all about beggars coming to God with open hands and asking for grace. It begins by calling God "Our Father." We don't deserve that, but by grace we have been adopted into His family. We ask for His kingdom to come. We don't deserve that either. He could destroy this corrupt world, and all of us sinners in it, and be justified in doing so. We beg for "daily bread" we don't deserve, and for forgiveness we can't earn, and for deliverance from temptation we can't overcome, from a devil we can't defeat on our own. This prayer is, from beginning to end, a frantic cry for undeserved favor.
But what happens when we receive grace from our Father, but don't return it—to our family, friends, and neighbors? Again, the fourth petition in Matthew 6:12: "Forgive us our debts as we forgive our debtors." Jesus connects grace received from God to grace given to others. He even warns us in verse 15 that if we don't forgive the sins of others, our heavenly Father won't forgive our sins.
Do you want an effective prayer life? Then remember that prayers are hindered by broken relationships. Look at what Jesus says in Matthew 5:23-24: "Therefore, if you are offering your gift at the altar and remember that your brother has something against you, leave your gift there in front of the altar. First go and be reconciled to your brother, then come and offer your gift."
Recently on Spiritual Life
Have something to say about this article? Leave your comment via Facebook below!
advertise with us
Example: "Gen 1:1" "John 3" "Moses" "trust"
Advanced Search
Listen to Your Favorite Pastors