Positive Thinking: Both Biblical and Scientific
H. Norman Wright
Friday, October 14, 2011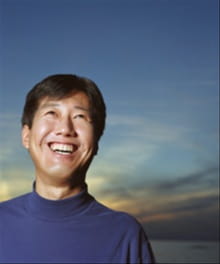 Scriptural teaching about our thoughts is not just informative; it's encouraging—and potentially life changing. Memorizing and dwelling upon this Scripture can help bring order to your thought life and, as a result, improve your relationships, health, and happiness.
Imagine the impact if we countered every thought about being scattered, divided, and fragmented with this forceful self-talk: "Stop—that's not true!"
Imagine the power of repeating the encouraging passage from 2 Timothy 1:7 aloud. This can become a self-fulfilling prophecy too. And the result? A person who is calm, disciplined, and self-controlled, with a well-balanced mind, can create more of this positive, self-fulfilling prophecy.
So yes, you really can:
Think yourself healthy.
Think yourself successful.
Think yourself out of worry and anxiety.
Think yourself out of bitterness and resentment.
Think yourself into forgiving.
Think yourself in control of your emotions.
Think yourself out of stress.
Think yourself happy.
The possibilities are limitless!
Some people say they feel they're responsible to their mind. The problem with that is we've given control to whatever is raging. When we give our mind control, we think we have to go along with whatever upset, worry, anxiety, or depressive thought might be occurring. Being responsible to it means going along with whatever's occurring.
You can learn to be responsible for your mind. And that's essentially what Scripture instructs us to do. We can learn to direct our mind to reflect God's will. And because experiencing emotions based on thinking this way is a biochemical event, following scriptural principles creates a different biochemical solution, the kind that God desires for us. Clearly, it's a better way to live.
Your thoughts—and their biochemical reactions—shape your emotional and physical health. I repeat this for a reason—so you'll be conscious of this as you go about your daily life. It's a new thought that can impact your life in a new way.
New thoughts or old memories—both can direct your life. It's possible to change and control them. In this book, you'll learn how.
Reflect and Remember
1. Your life is directed by your thoughts. Your thoughts create your behavior.
2. Your thoughts affect the chemistry in your brain.
3. Your thoughts and your emotions are closely linked. Toxic thoughts create negative emotions.
4. You can learn to be responsible for your mind. We are what we think.
5. God knows our thoughts. God gives us a well-balanced mind.
6. What happened in your life today because of what you thought?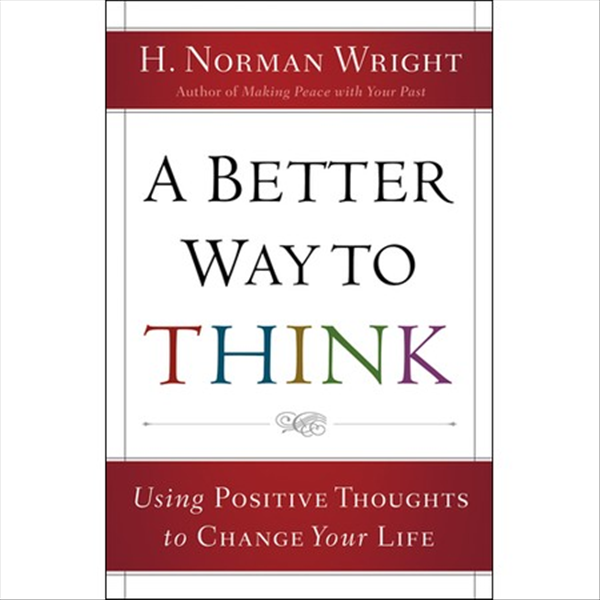 Excerpted from A Better Way to Think: Using Positive Thoughts to Change Your Life by H. Norman Wright, (Revell, 2011). Used with permission.
H. Norman Wright is a licensed Marriage, Family and Child Therapist and he has taught in the Grad. Department of Biola University. He was former director of the Graduate Department of Marriage, Family and Child Counseling at Biola University, as well as an Associate Professor of Psychology. He was also Associate Professor of Christian Education and Director of the Graduate Department of Christian Education at the Talbot School of Theology. At the present time he is Research Professor of Christian Education at this same institution. He was in private practice for over thirty years. Dr. Wright is a graduate of Westmont College, Fuller Theological Seminary (M.R.E.), Pepperdine University (M.A.). He has received two honorary doctorates, D.D. and D.LIT, from the Western Conservative Baptist Seminary and Biola University respectively. He is the author of over seventy books including Experiencing Grief, The New Guide to Crisis and Trauma Counseling, Recovering From the Losses of Life, Quiet Times for Couples, and Before You Say I Do. Dr. Wright has pioneered Premarital Counseling programs throughout the country. He conducts seminars on Parenting, Recovering from the Losses of Life, Trauma and Crisis Counseling, and Marriage Enrichment. His current focus is in grief and trauma counseling and critical incident debriefings. Part of his work is developing curriculum in loss, crisis and trauma as well as community wide Grief Recovery seminars. He is a Certified Trauma Specialist and a Certified Traumatologist. He is an ICISF trainer for the course, Trauma After Grief. He belongs to the following professional organizations: Academy of Bereavement, Critical Incident Stress Foundation, Inc., Association of Traumatic Stress Specialists, Clinical Member of American Association of Christian Counselors, Clinical Member of California Association of Marriage and Family Therapist, Victim Chaplain Association of America
Publication date: October 13, 2011
Recently on Spiritual Life
Have something to say about this article? Leave your comment via Facebook below!
advertise with us
Example: "Gen 1:1" "John 3" "Moses" "trust"
Advanced Search
Listen to Your Favorite Pastors