Precept with Kay Arthur 9/20/2002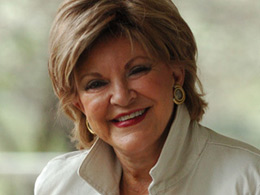 This fifteen-minute
Bible
-study program teaches you practical Bible study tools. Verse by verse you'll discover how to observe God's Word, interpret its meaning, and apply its truth to your daily life.
Precept with Kay Arthur
Kay Arthur
When you call upon the one true God in times of trouble, God is always there! Listen today as our teacher presents more of a special message of encouragement called "Be Strong and Courageous."
Joshua - Be Strong and Courageous