Quest for Joy: Six Biblical Truths
John Piper
Tuesday, June 10, 2008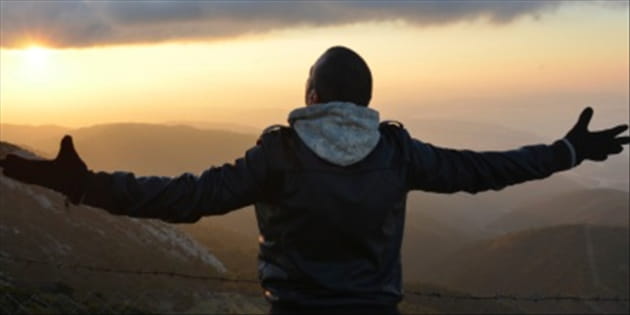 His divine power has given us everything we need for life and godliness through our knowledge of him who called us by his own glory and goodness. Through these he has given us his very great and precious promises, so that through them you may participate in the divine nature and escape the corruption in the world caused by evil desires. (2 Peter 1:3-4)
But whatever was to my profit I now consider loss for the sake of Christ. (Philippians 3:7)
---
Appearances of the word "hell" in the New Testament
But I tell you that anyone who is angry with his brother will be subject to judgment. Again, anyone who says to his brother, `Raca,' is answerable to the Sanhedrin. But anyone who says, `You fool!' will be in danger of the fire of hell. (Matthew 5:22 Jesus speaking)
If your right eye causes you to sin, gouge it out and throw it away. It is better for you to lose one part of your body than for your whole body to be thrown into hell. (Matthew 5:29 Jesus speaking)
And if your right hand causes you to sin, cut it off and throw it away. It is better for you to lose one part of your body than for your whole body to go into hell. (Matthew 5:30 Jesus speaking)
Do not be afraid of those who kill the body but cannot kill the soul. Rather, be afraid of the One who can destroy both soul and body in hell. (Matthew 10:28 Jesus speaking)
And if your eye causes you to sin, gouge it out and throw it away. It is better for you to enter life with one eye than to have two eyes and be thrown into the fire of hell. (Matthew 18:9 Jesus speaking)
"Woe to you, teachers of the law and Pharisees, you hypocrites! You travel over land and sea to win a single convert, and when he becomes one, you make him twice as much a son of hell as you are. (Matthew 23:15 Jesus speaking)
"You snakes! You brood of vipers! How will you escape being condemned to hell? (Matthew 23:33 Jesus speaking)
If your hand causes you to sin, cut it off. It is better for you to enter life maimed than with two hands to go into hell, where the fire never goes out. (Mark 9:43 Jesus speaking)
And if your foot causes you to sin, cut it off. It is better for you to enter life crippled than to have two feet and be thrown into hell. (Mark 9:45 Jesus speaking)
And if your eye causes you to sin, pluck it out. It is better for you to enter the kingdom of God with one eye than to have two eyes and be thrown into hell, (Mark 9:47 Jesus speaking)
But I will show you whom you should fear: Fear him who, after the killing of the body, has power to throw you into hell. Yes, I tell you, fear him. (Luke 12:5 Jesus speaking)
In hell, where he was in torment, he looked up and saw Abraham far away, with Lazarus by his side. (Luke 16:23 Jesus speaking)
The tongue also is a fire, a world of evil among the parts of the body. It corrupts the whole person, sets the whole course of his life on fire, and is itself set on fire by hell. (James 3:6 James speaking).
For if God did not spare angels when they sinned, but sent them to hell, putting them into gloomy dungeons to be held for judgment; (2 Peter 2:4 Peter speaking)
---
Scripture taken from the
Holy Bible, New International Version
®. Copyright © 1973, 1978, 1984 by International Bible Society. Used by permission of International Bible Society. "
NIV
" and "
New International Version
" are trademarks registered in the United States Patent and Trademark office by International Bible Society.
---
© Desiring God
Permissions: You are permitted and encouraged to reproduce and distribute this material in any format provided that you do not alter the wording in any way and do not charge a fee beyond the cost of reproduction. For web posting, a link to this document on our website is preferred. Any exceptions to the above must be approved by Desiring God.
Please include the following statement on any distributed copy:
By John Piper. © Desiring God. Website:
desiringGod.org
Recently on Spiritual Life
Have something to say about this article? Leave your comment via Facebook below!
advertise with us
Example: "Gen 1:1" "John 3" "Moses" "trust"
Advanced Search
Listen to Your Favorite Pastors