Regathering: How Family Reunions Remind Me Of Church
Payton Armstrong, Contributing Writer
Thursday, August 12, 2004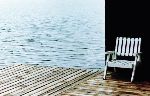 In one month's time, we went from one of the church's "golden couples" to one of the church's back door believers. We still believed, but we slipped out the back door of the church, like Tennessee's seasonal transition, with little or no fanfare.
By all accounts, I was a cultural Christian. My parents took us kids to church each Sunday and Wednesday. I even decided to continue attending the same church after Mom was asked to step down from teaching Sunday School as news of my parents' separation and subsequent divorce spread like wildfire among the church.
I attended a Christian college affiliated with a mainline denomination. I attended the compulsory chapel services regularly…and enjoyed it. I studied diligently for the requisite Bible classes that accompanied my business degree.
Upon finding a church home in a new city after college, I immediately plugged in and began my chronically overcommitted existence. Christianity…or rather "churchianity"…was a big deal to me.
My new bride, on the other hand, didn't come from all that stuff. She began attending that church with a stage curtain after moving to town with her mom. She too decided to stay after her mother slipped out the back door from disgust over power-hungry leaders and spotlight-oriented singers. As a teenager, she valued her peer friendships, so she stayed.
She knew the importance of worshipping corporately with fellow believers, but she could see through the petty shallowness so rampant among the Sunday morning crowd. For years, she was required to go to church because she signed a commitment pledge (don't get me started) to use her time and talents in dutiful Christian service to the church. She attended because she had to, not because she wanted to.
As a newly married couple we stood at the church's back door, looked over our shoulder for one last glance at the Sunday morning scene, and crossed quietly and intentionally over the threshold to a world of less-is-more.
Less drudgery of required attendance, more joy in building a new marriage.
Less fatigue from early-service call times, more rest from sleeping in or taking a walk or drinking coffee on the patio each Sunday morning.
And sadly, less time spent with friends and more time spent wondering how long it would take for people to notice we weren't there anymore. We still haven't heard from many of our friends at that church.
At the Wilderness' Edge
That was six years ago. Last summer, my wife and I began longing for solid Bible study with like-minded believers. I say "like-minded" because we didn't want to spend precious time debating the non-essentials that so easily divide the Church. We wanted to study the essentials. We wanted to know not only what we believed but why we believed it and how to explain it in the public forum. We'd heard enough about the non-essentials or a snappy speaker's take on the "essentials," and we longed for something deeper.
I longed to sit in a family room again with Brother Dave as he taught directly from the Sacred Text, which sat gently in his lap. No notes. No three-point sermon. Just simple clothes, dirty finger nails, a warm smile, and knowledge of Biblical proportions explained by a precious man eager to share the truth of Jehovah God as recorded in the Holy Scriptures.
Recently on Spiritual Life
Have something to say about this article? Leave your comment via Facebook below!
advertise with us
Example: "Gen 1:1" "John 3" "Moses" "trust"
Advanced Search
Listen to Your Favorite Pastors