Regathering: How Family Reunions Remind Me Of Church
Payton Armstrong, Contributing Writer
Thursday, August 12, 2004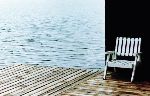 My bride…yes, I still call her my bride…longed to deepen her faith beyond this is what I've always been told. She wanted to "know the One in whom [she has] believed" with the confidence and surety modeled by the Apostle formerly known as Saul. She read The Jesus I Never Knew by Philip Yancey and A Case For Faith by Lee Strobel. This was a serious step, folks, because she does not enjoy reading "informational or teaching" books. She's a dreamer. Artistic and creative. She prefers to read a novel or short story. Anything but data, whether autobiographical or propositional.
With this, I knew we were approaching the wilderness' edge. We spent years wandering the desolate wilderness, but we reverted toward its outer boundaries, anxious to begin building relationships with fellow believers again…as long as it wasn't churchy.
We stepped closer to the edge after coming across another Yancey work, this one titled Soul Survivor: How My Faith Survived the Church. Three months later, a friend gave me a copy of Jaded: Hope For Believers Who Have Given Up On Church But Not On God by A.J. Kiesling. Even more steps forward. Could it be that other people have experienced similar disillusionment with churchianity? Evidently so.
At long last, we're eager to explore the idea of meeting regularly with members of the faith family. A family reunion, if you will. This time, though, we're concerned with being the Church more so than going to or having church. No dog and pony show. No fashion show. No Sunday morning concert. Just solid Bible study in harmony with fellow believers, hungry to learn how to put skin on our faith.
Postcards From The Edge
This column chronicles our journey of faith in hopes that our path can have a greater meaning to you who read this. As with any journey, our destination lies before us with history behind. We're not "there" yet, but we're on the way. These ruminations are postcards from the wilderness' edge. We recently "found" a body of like-minded believers with whom we can worship and walk, and future columns will chronicle the landmarks we cross along the way.
We're well aware that a "perfect church" does not exist in this space/time continuum. For us, though, we hope to grow in our faith as we learn the Sacred Text with this family. Suddenly, family reunions have become intriguing again. Pass the baked beans.
Payton Armstrong is a freelance writer, perpetual thinker and native Midwestern. He welcomes your thoughts and comments. Feel free to write him at paytonarmstrong@comcast.net .
Are you starved by the church, but hungry for God? Share your stories of being burned out and how you've recovered on our Forums page.
Recently on Spiritual Life
Have something to say about this article? Leave your comment via Facebook below!
advertise with us
Example: "Gen 1:1" "John 3" "Moses" "trust"
Advanced Search
Listen to Your Favorite Pastors