Sandpaper People: How to Love Abrasive Souls God's Way
Mary Southerland, Author & Contributing Writer
Wednesday, July 20, 2005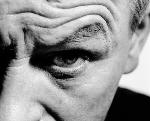 We live in a world that hoards a myriad of problems. However, you will be thrilled to know that I have discovered the biggest problem of all – people!  In my opinion, if there were fewer people, there would definitely be fewer problems. 
Let's be honest! Some people are more difficult to get along with than others; they "rub" us the wrong way! I call them "Sandpaper People." Sandpaper people come in all shapes, sizes and colors and sometimes they are us! We try to change them, run from them, ignore them and even take a stab at fixing them. If only it were that simple. It rarely is. 
Getting along with sandpaper people requires a new point of view, seeing them as God sees them. We cannot base love on feelings, but on God's love released by choices we make in dealing with sandpaper people. 
Choose love. Ephesians 2:10 "We are God's workmanship."
The artist came to the park every day when the light was just right, positioning his easel and paints under the same familiar shade tree. For hours, he watched people strolling by, searching for just the right face to paint. A beggar sitting across the path caught his eye. Thinking of God's handiwork in every human being, the artist resolved to paint the man as he imagined he could be. With the last stroke, the artist breathed a sigh of satisfaction. It was done. And it was some of his best work. The artist then called the beggar over to see the painting. "Is that me?' the beggar asked. "That is the "you" I see!" replied the artist. The beggar stared at the painting, and with tears in his eyes, softly spoke, "If that's the man you see in me, then that's the man I shall be!"
Sandpaper people desperately need someone who will look beyond their abrasive behavior to recognize their worth. Sandpaper people have allowed someone or something to assign an identity to them that is false. As a result, they live a life they were never intended to live, bound to an unhealthy self-image, having no concept of who they really are or what they can become. 
Desperate to fit in, they try on different identities like trying on new clothes, wondering why none of them fit. Sandpaper people fail to understand that their identity was established before the world began, in the heart and mind of God. That's where we come in. 
When we make the deliberate choice to love a sandpaper person, we are inviting God to work in us and through us to bring about change; to create His image in us so we can then see His image in others. Difficult relationships find it hard to survive in an atmosphere of love because stubborn wills yield to love as the worth of a soul is recognized and valued. 
Choose encouragement.  1 Thessalonians 5:11 "Encourage one another."
If you want to disarm a sandpaper person, become their cheerleader!  By focusing on their good points, your perspective of that person will change. Other people's perspective of that person will change and even that person's own perspective will change.
Recently on Spiritual Life
Have something to say about this article? Leave your comment via Facebook below!
advertise with us
Example: "Gen 1:1" "John 3" "Moses" "trust"
Advanced Search
Listen to Your Favorite Pastors