See Your Dreams Come True
Whitney Hopler, Live It Editor
Tuesday, June 21, 2005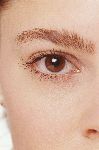 4. The purity test.
Understand that sexual morality has everything to do with character. Know that sexual impurity will affect everything else in your life, because it opens the door to a host of other sins. Don't compromise in this area of your life if you want God to bless you. Realize that sexual sin will powerfully damage your relationship with God, to the point where your prayers will not be effective. Repent and seek forgiveness for ways you've sinned sexually. Resist sexual temptation by refusing to look at things that bring impurity into your mind (pornography, explicit movies and television shows, etc.). Be honest with God, yourself, and your spouse, about your struggles to stay sexually pure. Ask your spouse and a trusted friend to help hold you accountable. Rely on God's strength day by day to resist sexual temptation and live a pure and healthy life.
5. The prison test.
When you do the right thing, yet end up in the midst of a long and difficult trial, you may feel like you're in prison. Understand that, in our fallen world, the storms of life hit both the righteous and the unrighteous. Don't ask how to avoid suffering. Instead, ask whether you will allow it to do the work God intends it to accomplish in your life. Don't allow the injustice of your situation to stop God's work in your life. Allow God to use you now, whatever your circumstances may be, and trust in Him for the final outcome. Know that God will never forget you. Allow your suffering to produce perseverance in you. Keep fighting the good fight of faith as you wait for God to deliver you. Know that, as you allow God to develop His character in your life, you'll start to do the right thing. You'll also begin to see things from His perspective, which will cause you to have hope. And that hope will motivate you to embrace opportunities to minister to others, carrying you to a divine appointment with your destiny.
6. The prophetic test.
Realize that God has a great plan for everyone He has created. Know that God has already spoken a specific, prophetic word over your life, releasing the power to carry you toward your destiny. Get to know and love God's Word to everyone - the Bible - by reading and studying it often. Let it test your character and build your faith. When you're trying to discern whether or not a specific prophecy you hear is truly from God, remember that God never says anything contrary to what He has said in the Bible. Keep in mind that God still speaks today through His Holy Spirit. But remember that any prophecy you may receive is just a part of what God is saying. God gives prophetic words to encourage us and cause us to seek him. But we should put prophetic words together with Scripture to come up with a more complete picture of what God is saying. Ask the Holy Spirit to help you discern which part of a prophecy is purely from God, and which part is coming from your own personality or issues. Judge prophecy by the Bible, the Spirit's inward witness in your heart, and your knowledge of God's love and mercy. When God says something prophetic to you, hold on to it! Never stop believing in the words God has spoken. As you wait for your destiny to be fulfilled, remember that the only one you need to please is God. Remember that, as long as you serve Him, no one else can stop what He has planned for you.
Recently on Spiritual Life
Have something to say about this article? Leave your comment via Facebook below!
advertise with us
Example: "Gen 1:1" "John 3" "Moses" "trust"
Advanced Search
Listen to Your Favorite Pastors