Spiritual Gifts: Listed by Paul, Motivated by Love
Stanley Ward, Crosswalk.com Contributing Writer
Tuesday, March 01, 2011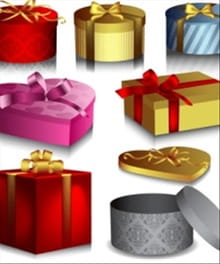 Christians love spiritual stuff. We discuss spiritual gifts, spiritual fruit, and spiritual disciplines. But do we really understand what we are talking about? We should, because Paul urges believers in 1 Corinthians 12:1, "concerning spiritual gifts . . . I do not want you to be uninformed" (ESV). So let us make some distinctions.
The fruit of the spirit refers to a set of attitudes found in Galatians 5:22-23. Spiritual disciplines refer to a set of habits that help us stay connected with God, renewing our whole person - mind, body, and soul.[1] And as for spiritual gifts, they are referenced throughout scripture, and they deserve our consideration today. To better understand the gifts, we will start with a Biblical definition, considering three major lists of spiritual gifts.
WHAT ARE THE GIFTS?
Please indulge me for a moment, and let me be a Greek geek. The New Testament uses the term charismata to reference the spiritual gifts. This term comes from the same word family as charis, which means "grace." According to the New Bible Dictionary, spiritual gifts are "the concrete expression of charis, grace coming to visible effect in word or deed."[2] That definition helps us see the same gift-giving spirit in both Old and New Testament.
IN THE OLD TESTAMENT
Although the term "spiritual gift" is not used in the Old Testament, the concept is there. Notice how the Spirit of God empowers people for specific acts at specific times. For example, in Exodus 31, Oholiab and Bezalel are Spirit-empowered craftsmen. Also, in Judges 14:6, "the spirit of the LORD" empowers Samson to kill a lion. These two examples are different from the spiritual gifts referenced in the New Testament, but they show that spirit-empowered people are not limited to the New Testament alone.
The Old Testament also prophesies a coming era of Spirit-empowerment. The book of Joel prophecies that God will "pour out [his] spirit on all flesh; your sons and your daughters shall prophesy, your old men shall dream dreams, and your young men shall see visions. Even on the male and female slaves, in those days, I will pour out my spirit" (2:28-29). Peter references this promise during his Pentecost speech in Acts 2.
IN THE NEW TESTAMENT
The New Testament contains multiple references to spiritual gifts, both explicit and implicit. These gifts fall into two categories: miraculous gifts (like healing and tongues) and practical gifts (like teaching and giving). Paul's letters provide three major lists of gifts in Romans, Ephesians, and 1 Corinthians.[3] Let's consider one list at a time, starting with Romans.
Paul's letter to the church in Rome played a significant role in Church history, its message inspiring Church Fathers like St. Augustine, and reformers like Luther, Calvin, and Wesley. Paul's Roman letter starts with theory, and then moves on to discuss practice. Chapters 1-11 build a strong argument for why believers can be redeemed only by God's grace, and then chapter 12 marks a practical turning point.
Paul begins chapter 12 urging Christ-followers to live a new kind of life, the life of a "living sacrifice" (v. 1), that will be a "spiritual act of worship" (v. 2). He later explains that this new life of the redeemed should be filled with genuine love (v. 9) - a love so powerful that it overcomes evil with good (v. 21). And in the middle of these practical instructions, Paul lists "gifts that differ according to the grace given us" (v. 6). This list includes prophecy, service, teaching, exhorting, giving, leading, and mercy. Paul's specific exhortation about these gifts: "let us use them" (v. 6). Notice how God gives different gifts to different believers, and no one gift is listed as more important than another.
Recently on Spiritual Life
Have something to say about this article? Leave your comment via Facebook below!
advertise with us
Example: "Gen 1:1" "John 3" "Moses" "trust"
Advanced Search
Listen to Your Favorite Pastors