Spiritual Intelligence: What Is It?
Dr. Stanley J. Ward
Monday, June 18, 2012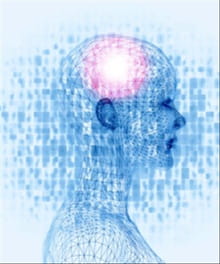 The amount of information contained in each Uniquely You profile is impressive, but it is also overwhelming. For example, in my consulting work with Christian leaders, I pair this tool with a 360 leadership feedback profile, looking for trends. Because the paper version of Uniquely You is 30 pages long, and the digital versions are even longer, I have to spend a few hours reviewing the results and preparing an executive summary. I mention this example because anyone who wants to use Uniquely You in a church setting should also facilitate interpreting the results for those who take the test. Otherwise, the sheer amount of information may overwhelm test-takers.
2. Basden-Johnson Spiritual Gifts Analysis
Created in 1987, and revised in 1998, the Basden-Johnson Spiritual Gift Analysis represents a fairly straight-forward, no-frills, spiritual gifts inventory. Created by Paul Basden, PhD and Lee Johnson, PhD, this inventory asks users to rate themselves on a scaled of 0-4 on 108 indicators. The top three results are labled "primary gifts" and the next two results are called "secondary gifts." Basden and Johson list 18 spiritual gifts (healing and tongues are also missing here). The inventory's final page includes a list of these gifts paired with short definitions and some scriptural supports.
Basden and Johnson also briefly mention how multiple gifts can cluster together for very specific ministries. For example, believers demonstrate the gifts of exhortation and hospitality joined together when they use their homes as a place for counseling others. Mindful that the gifts' purpose is church-building ministry, the authors also provide a paragraph on how to discover your place in church ministry via your gifts. To prove the need for spiritual gifts inventories, the authors correctly suggest five benefits for gifts-awareness: church growth, empowering the laity, renewal, revival, and reducing pastoral burnout.
3. Network
Fifteen years ago I took part in a Network study. Network was created by Bruce Bugbee, Don Cousins, and Bill Hybels. The unique structure and insights of the study impressed me enough that I still think about them years later. The spiritual gifts inventory here is part of a larger program to help individuals identify their God-given passion, gifts, and personality style. What I liked best about this study was how it included both the observations of the individual being profiled and the observations of those who knew this person well. Thus, individuals gained insight about how others saw their gifts.
4. Wagner-Modified Houts Questionnaire
For those interested in the sign gifts, C. Peter Wagner's Wagner-Modified Houts Questionnaire includes healing and tongues. Wagner is a former professor of church Growth at Fuller Theological seminary and now chancellor emeritus of the Wagner Leadership Institute (www.wagnerleadership.org). If you are interested in an online spiritual gifts analysis, you might want to see "Gifted to Serve" at www.buildingchurch.net. This inventory is modified from Wagner's work.
5. The Three Colors of Ministry: A Trinitarian Approach to Identifying and Developing Your Spiritual Gifts
While preparing this article, I stumbled across The Three Colors of Ministry: A Trinitarian Approach to Identifying and Developing Your Spiritual Gifts by Christian A. Schwarz. What struck me about this resource was its emphasis on a trinitarian approach to ministry. Any spiritual gifts analysis that emphasizes a balance grounded in the perfect relationship between Father, Son, and Holy Spirit deserves consideration. So although I have not used this inventory, I recommend looking at it if you have the chance.
Recently on Spiritual Life
Have something to say about this article? Leave your comment via Facebook below!
advertise with us
Example: "Gen 1:1" "John 3" "Moses" "trust"
Advanced Search
Listen to Your Favorite Pastors