The Deep Things Of God: Understanding the Trinity
Fred Sanders, Fred Sanders is a theologian who teaches in the Torrey Honors Institute at Biola University.
Monday, September 20, 2010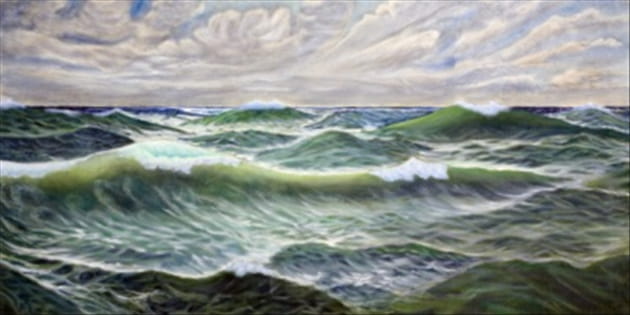 The Magnificent Three is Nicky Cruz's personal testimony to the power of the Trinity in his life. It never sold like Run Baby Run, but it is vintage Nicky Cruz, from the chapter about the salvation of a drug addict named Chico, to the healing of a nameless prostitute, to the chapter about Cruz being ambushed by rival gang members a few weeks after his conversion. As a theologian whose specialty is Trinitarian theology, I have several hundred books about the Trinity on my shelves, but only one of them includes a knife fight: the one by Nicky Cruz. "Dynamite! A real turn-on!" say the publishers in a prefatory note. "Nicky lays it on you with his hard-hitting straight talk. You are there with him—in the tenement, in the jail."4
Cruz's testimony to his experience with the Trinity is indeed powerful. He praises the three persons in turn, beginning with several chapters about Jesus as his "magnificent savior." He especially emphasizes Christ's presence, reality, and power to save. Cruz has already told us, "When I first became a Christian, I knew nothing about anything. So far as the things of God were concerned, I was a totally ignorant man. I knew nothing. But Jesus reached me despite my ignorance of Him."5 In these chapters he tries to look back and describe that strange knowledge he gained in his first encounter with Jesus, before he had learned any details. In prose that turns to prayer, Cruz says:
I remember when I saw the real Jesus for the first time. Suddenly I saw You as You really were. I saw that you were human, just like me....I saw that You had courage, You had guts. You had something I couldn't describe, something I had never seen before, something incredibly strong and tender all at the same time. I saw that You had power to squash me like a bug, and instead You poured out Your blood to save me, to love me, to heal my aching heart.
This is the heart of Cruz's message, and he moves effortlessly from the language of prayer to the language of invitation, directing his readers to the presence of Christ: "He wants to forgive you of your sin. He wants to heal you of your sickness. He wants to keep you from anxiety and fear and guilt. He wants to free you from every kind of bondage. And He is there with you now to do it. He is a wonderful, magnificent Saviour!"7
But this intense focus on Jesus does not keep Cruz from celebrating "the Magnificent Father," whose fatherhood "is not simply a figure of speech." God is not our father merely in a "universal and impersonal" sense of having created us but "also in a new, personal, special kind of fatherhood that is reserved for born-again Christians only. He is my Father not just because He created me but now also because He adopted me as His child! I am His creature, but more than that I am His adopted son!"8 Cruz is no less eloquent and impassioned about God the Father—his fatherly intimacy, his protection, his generosity, and his discipline—than he is about Jesus.
Nicky Cruz does not say very much about how his experience of Jesus and his experience of the Father are related to each other. But when he turns to the third person, "the Magnificent Holy Spirit," he begins tying the three together in one unified view of salvation. He accomplishes this by pointing out the absolute necessity of the Spirit's work in bringing us into contact with the Father and the Son:
God is a magnificent Father. God is a magnificent Savior, Jesus Christ. But if it were not for the magnificent Holy Spirit, I would still be a wretched, hateful sinner! It is not enough to have a Father-God who loves and provides for me. It is not enough even to have a Savior who died for my sins. For any of those blessings to make a difference in our lives, there must also be present in this world that Third Person of God, the Holy Spirit.
Recently on Spiritual Life
Have something to say about this article? Leave your comment via Facebook below!
advertise with us
Example: "Gen 1:1" "John 3" "Moses" "trust"
Advanced Search
Listen to Your Favorite Pastors