The Lion in the Cellar: Down into the Darkness of Our Past
Jim Robinson, Author & Counselor
Tuesday, September 20, 2005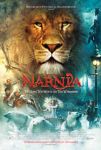 Carla is married with three kids. They are Christians. She is highly educated and works as an administrative assistant for a legal firm. She walked into my office with a somewhat false-feeling air of confidence. We exchanged the usual small talk, and then she grew quiet; she found it difficult to describe the dis-ease that had drawn her to counseling.
"I'm just not happy," she said. "And I don't know why. My husband is a good man, and he loves me. My children are beautiful. We are a blessed family…" Her voice trailed off, and she stared at the floor.
"You feel that something is missing from your life?"
"No. Yes. I don't know."
"Tell me what in your life is enough, and what is not."
"What is enough… I don't know what you mean."
"What feels complete for you? Is your relationship with your husband complete? Does it satisfy you?"
"Yes."
"Being a mother?"
"Yes."
"Your career?"
"Yes.
"Then why are you here, Carla?"
"I…I have all I thought I ever wanted," she said slowly. "And somehow… somehow it is not enough." She straightened and looked directly at me. "I feel…" Staring now, hopeful, waiting.
"Empty," I said, and it was not a question.
"Yes," she answered, her voice small and hollow.
"Empty."
The Dark Cellar
I see a lot of people like Carla in my practice. Looking at life in the present, everything appears right. They have a nice house. They go to church, and they believe in Christ. They do not drink or do drugs, and they move through their lives seeming very "normal" on the outside. Obviously, Carla's external life circumstances were not the cause of her vague but insistent pain. And so, it became necessary that she and I go back in time, to a place where she began the discovery of her true identity… and God's.
At first, she was reluctant to tell me much; she painted a picture of a "wonderful" childhood, with "parents who loved me." And yet, she seemed unable to describe many specific memories for me; there seemed large chunks of time during her adolescence that she either could not remember, or chose not to.
Even though Carla and I didn't make much progress during that first visit, she decided to come back. Over time, she finally felt safe enough to tell me about the parts of her childhood that were less than idyllic, allowing me intimate observations of a family that, like my own, was strongly invested in looking good on the outside, while being very broken on the inside. And she revealed her own ways of medicating the gnawing fear she had learned—compulsive cleaning, shopping, and especially eating, secretly seeking comfort the way she had as a child, sneaking down into the kitchen while the rest of the family slept, eating chocolate until it made her sick.
Recently on Spiritual Life
Have something to say about this article? Leave your comment via Facebook below!
advertise with us
Example: "Gen 1:1" "John 3" "Moses" "trust"
Advanced Search
Listen to Your Favorite Pastors