The Treasure that Turns Other Treasures to Garbage
John Piper, Desiring God
Friday, July 15, 2005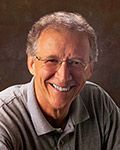 But whatever gain I had, I counted as loss for the sake of Christ. 8 Indeed, I count everything as loss because of the surpassing worth of knowing Christ Jesus my Lord. For his sake I have suffered the loss of all things and count them as rubbish, in order that I may gain Christ 9 and be found in him, not having a righteousness of my own that comes from the law, but that which comes through faith in Christ, the righteousness from God that depends on faith. ~~ Philippians 3:7-15
Paul has a way of playing your game, winning, and then saying the game is bunk. He does it, for example, in 2 Corinthians 11:21–12:11 where he lists his "superior" achievements and then says, "I have been a fool! You forced me to it" (2 Corinthians 12:11). In other words, I can play your game of measuring myself by your standards, win, and then call it all worthless. It is fool's play.
He does it again here in Philippians 3. He warns the church to watch out for the evildoing dogs who mutilate the flesh (people who insist on circumcision as a way of getting right with God). The problem with these people is that they "put confidence in the flesh"—that is, they bank on their works for justification (vv. 2-3, cf. v. 9). So Paul says, OK let's play that game for a moment. And then he lists his works of the flesh and knocks his opponents out of the ring with legal achievements. "If anyone else thinks he has reason for confidence in the flesh, I have more." Indeed he does.
Then come three of the best verses in all the Bible. In essence: the victory I just won in the contest of the flesh is a pile of garbage (the Greek is sku,bala, v. 8). And the reason he uses such a strong word (refuse!) is that the alternative is Christ. Compared to Christ being the greatest Pharisee of his time was foul garbage.
But that is too vague. He is not vague. He does not say simply that compared to Christ legal achievements are garbage; he is more specific. He says that what is superior to moral and religious achievements is 1) knowing Christ, 2) gaining Christ, and 3) being found in Christ.
1. Knowing Christ. "Indeed, I count everything as loss because of the surpassing worth of knowing Christ Jesus my Lord" (v. 8). "Knowing" here is not just knowing the fact that Jesus is Lord. It is the kind of knowing that prompts the phrase, "my Lord"! He knows the supreme Lord of the universe (see 2:9-11) as his Lord. So there are two aspects to Paul's passion for Christ here. One is the rational and relational knowledge of the greatest person in the universe. Paul's mind and heart are full of Christ. The other is that he belongs to Christ as subject to the all-ruling, all-protecting Lord. This is better than being at the top of any human heap.
2. Gaining Christ. "For his sake I have suffered the loss of all things and count them as rubbish, in order that I may gain Christ" (v. 8). "Gain" means get all that Christ is for us in heaven, not just on earth. Paul has already said, "To live is Christ and to die is gain" (v. 21), because "to depart and be with Christ, for that is far better" (1:23). And he is about to say, "I press on to make it my own, because Christ Jesus has made me his own" (3:12). So it is clear that part of what makes human achievement a pile of garbage compared to Christ is that soon (and very soon!) he is going to meet the king—in a way far more full and intimate and stunning and satisfying than anything he has known here. And he has known so much of Christ here that the garbage verdict has been rendered on that alone.
Recently on Spiritual Life
Have something to say about this article? Leave your comment via Facebook below!
advertise with us
Example: "Gen 1:1" "John 3" "Moses" "trust"
Advanced Search
Listen to Your Favorite Pastors