Trusting God to Work Things Together for Good
Austin Pryor , Sound Mind Investing
Thursday, February 03, 2005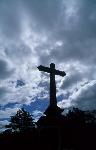 I have concluded that I have very little ability to discern what is valuable in life and what isn't.

I don't always see clearly which experiences are blessings and which ones do me harm. In fact, it's probably safe to say that I really don't even know -- with complete certainty -- what I truly want. That being the case, one of the most exciting steps I can take is to pray and ask God for things. I neither know which requests He'll grant, nor have the slightest insight into how He'll work through circumstances in granting those requests He does. But, in my experience, it's often been in the most improbable and unexpected ways. At least, that was the case when God took me through a financial wilderness -- a trip that began in 1985 and was to last for seven years.

The story begins back in 1979 when a friend and I launched an investment advisory business. After more than five years of hard work, we had built our business from scratch to what could fairly be called a "successful" level. Our investment performance results had frequently placed in the top 5% among advisers nationwide. Money goes where it's treated best, and we had attracted enough clients to the point that we were both taking home six-figure incomes. Plus, I still had time for my ministry interests. All in all, things were working out pretty well. Then, I entered a period where I seemed to have the reverse Midas touch. In about a three-year span, my financial roof fell in thanks to a variety of unrelated events: a home that took three years to sell, unprecedented losses in my personal futures trading account, and a costly business venture in South Carolina, to name a few.

The summer of 1987 was the worst period of my business life. In April, with the Dow around 2300, we had sold all stock funds and placed our clients 100% into money market funds. We did this because we felt the market had risen too far, too fast. The environment had become one of high risk. As the Dow continued to make new highs over the summer months (and everybody "knew" it was going to 3000), we began losing clients to other firms who had no such reservations about risk. Our warnings to our departing clients fell on deaf ears. I'm sure many felt we were out of touch with the realities of the market.

In truth, they and their new money managers were the ones out of touch, as the October crash violently demonstrated. In a single day, the Dow Jones dropped more than 500 points, and it did not recover to its former level for two years. The crash vindicated our caution, but it was too late to stabilize our client base. The defections dealt a major blow to our company and required my partner and me to take drastic salary cuts and make other expense-related adjustments.

So there I was, facing substantial business and personal financial pressures that I would never have dreamed of a few years earlier. And I was asking, "Lord, why is this happening to me? I travel and speak in Your name. I work for Your kingdom and give diligently to Your causes. How come You're treating me like this? Please let me know that You're still here with me."

A Word From the Lord

You know what the Lord said to me? Nothing.

I've never heard from the Lord directly in all my life. I know some people who have, but I never have. However, the Lord does speak to me by giving me ideas and impressions as I read and meditate in His Word. A passage that was very encouraging to me during this time was Jeremiah 29:10-14. God was revealing to the Israelites why they were having the excruciating experience of being taken as slaves into the Babylonian captivity.
10This is what the Lord says: "When seventy years are completed for Babylon, I will come to you and fulfill my gracious promise to bring you back to this place. 11For I know the plans I have for you," declares the Lord, "plans to prosper you and not to harm you, plans to give you hope and a future. 12Then you will call upon me and come and pray to me, and I will listen to you. 13You will seek me and find me when you seek me with all your heart. 14I will be found by you," declares the Lord, "and will bring you back from captivity."
Recently on Spiritual Life
Have something to say about this article? Leave your comment via Facebook below!
advertise with us
Example: "Gen 1:1" "John 3" "Moses" "trust"
Advanced Search
Listen to Your Favorite Pastors