Trusting God to Work Things Together for Good
Austin Pryor , Sound Mind Investing
Thursday, February 03, 2005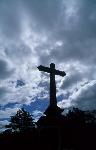 Here are the encouraging truths I found in these verses:

• Trials eventually come to an end, and God can be absolutely counted upon to fulfill His promises (verse 10).

• God is still thinking about us, even when we're feeling lonely in our trials (verse 11). He is listening to our heartfelt prayers (verse 12).

• The only thoughts that God has toward us are thoughts of peace that include a future that is hopeful and good (verse 11).

• God allows our trials to come because they are necessary to accomplish His purpose in our lives (verse 11).

• God's purpose is that we would seek Him (verse 13).

• God allows Himself to be found when we search for Him with all our heart. He purposes to ultimately bring about our restoration (verses 13-14).

In this passage, the Israelites have been removed from their land and torn from their possessions, yet God does not tell them to seek the restoration of their land. He does not tell them to seek their possessions. He does not tell them to seek their freedom. He tells them to seek but one thing -- Himself. And one way that God has of causing us to seek Him wholeheartedly is by allowing us to lose those other things that we highly prize.
So I knew I needed to seek God, be patient, and wait. I wanted to please God; I wanted to trust God. But the circumstances around me were so utterly discouraging. It's not always easy to expect the best and believe that everything will work out for our good. To the Israelites in exile, seventy years must have seemed like an eternity, and three years can seem like seventy when you're badly hurting.

I concentrated my reading and devotional times in books that gave me hope, and I repeatedly read Job and the Psalms. In addition to Scripture, I read The God of All Comfort by Hannah Whitall Smith. I read Amy Carmichael. I read Disappointment with God by Philip Yancey. I read Desiring God by John Piper. They were all tremendously encouraging, and I commend them to anyone going through difficult circumstances.

During this time, I discovered what it means to give to God out of my poverty rather than out of my surplus. In the 1970s, Susie and I had volunteered two years of our lives to a form of missionary service. But the gift of those two years in the 1970s paled in comparison to the effort of even one week of walking with God during the tough times in the 1980s and saying to Him, "I still love You. I still trust You. I am not complaining. I am doing the very best I can to believe You are working everything out together for my good." The two years were given when I was on top and life was good; each week was given when I was on the bottom and circumstances were bleak. In a fashion similar to the widow and her mite, I believe a single week of "hoping against hope" can be more pleasing and glorifying to God than a two-year missionary journey.

Perhaps you have had occasion to survey the landscape of your life and found very little evidence that God has "plans to prosper you and not to harm you, plans to give you a hope and a future." May I encourage you to immerse your mind daily in words that will help you to know God more intimately and that will remind you that your God is always present, invariably loving, inevitably faithful, and absolutely worthy of all your confidence.
Consider the promises of God found later in Jeremiah: God is revealing in greater detail what it will be like when the trial His people are going through in Babylon has served its purpose. God declares in Jeremiah 32:
Recently on Spiritual Life
Have something to say about this article? Leave your comment via Facebook below!
advertise with us
Example: "Gen 1:1" "John 3" "Moses" "trust"
Advanced Search
Listen to Your Favorite Pastors