Trustworthy Answers in Untrusting Times
John MacArthur, Grace to You
Monday, September 22, 2008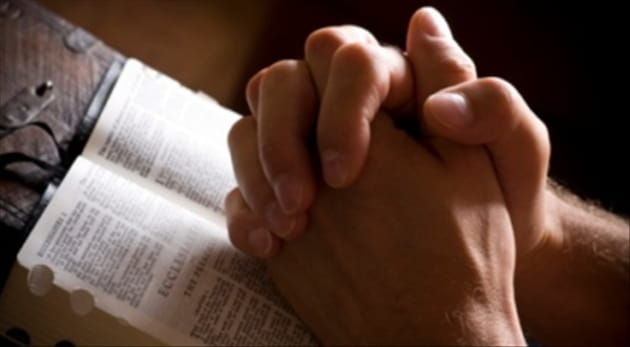 From the human perspective, life doesn't always make sense. It is a difficult journey with obstacles to face and pitfalls to avoid. All of us have asked the same hard questions: "Is there a God?"; "Does He really love me?"; "Why am I here?"; "Why did this have to happen?"; "What is life really about?"
Life is a process of seeking answers for the road ahead. But the real question is: "Where do I go to get the answers to those questions?" Philosophers can only speculate about the meaning of life. At best, they can suggest theories for the reasons of suffering, the existence of God, and other basic spiritual questions. In the end, philosophy's answers are totally unsatisfying. Even Bertrand Russell, perhaps the premier philosopher of the twentieth century and a man totally opposed to Christianity, admitted before he died that philosophy had availed him nothing.
I'll never forget a man I once met while hiking through the mountains of northern California. He was a graduate of Boston University who lived in an overturned Frigidaire box by a stream.
I saw him there and introduced myself. After describing his frustrating search for the meaning of life, he told me, "I've escaped."
"Well, have you found the answers?" I asked.
"No," he replied, "but I've put myself into a situation where I don't have to ask the questions!" Unfortunately, that is the best human wisdom can do.
Information, But No Answers
The last fifty years have produced an information explosion unparalleled in human history. Yet with all we have learned and with all the volumes that have been written, modern knowledge has been unable to shed any new light on the most basic spiritual questions facing the human race. That's exactly the situation the Bible ascribes to mankind in the end times: "always learning, but never able to come to the knowledge of the truth" (2 Timothy 3:7).
Man has solved incredibly difficult problems in the fields of mathematics, astronomy, microbiology, and even space travel. But the true meaning of life stubbornly eludes those whose methods of pursuit are merely rational. They end up totally puzzled about life, death, God, man, sin, heaven, hell, love, joy, and peace.
The problem is that spiritual answers cannot be deduced by human reason alone (1 Corinthians 2:14). It's not that spiritual truth is irrational or illogical, but human wisdom is defective because it is tainted by man's sinfulness and unable to perceive the things of God.
Trustworthy Answers from the Unchanging God
That is why the Bible is so important. It gives us the answers we can't find on our own. It is God's Word to mankind. Scripture is divinely revealed truth that fills the vacuum of spiritual ignorance in all of us. Psalm 19 contains a hymn of praise to God for the wonders of His Word. It is also a marvelous lesson about the authority and sufficiency of Scripture to answer all the questions of life.
Perfect Answers
Verse 7 says, "The law of the Lord is perfect, restoring the soul." "Perfect" comes from a Hebrew word that means comprehensive, or complete. In other words, the Bible contains all the truth that is necessary to transform and restore the human soul.
Thus the Bible offers hope for those weighted down by a sense of their own failure. Because it is perfect truth, it can revive man's broken soul and offer new life to those defeated by sin and failure. If you are apathetic, Scripture will convict you of sin and show you your real needs. If on the other hand you are crushed with emptiness, guilt, and anxiety, God's Word contains truth that can transform your soul with new life in Christ.
Recently on Spiritual Life
Have something to say about this article? Leave your comment via Facebook below!
advertise with us
Example: "Gen 1:1" "John 3" "Moses" "trust"
Advanced Search
Listen to Your Favorite Pastors