Trustworthy Answers in Untrusting Times
John MacArthur, Grace to You
Monday, September 22, 2008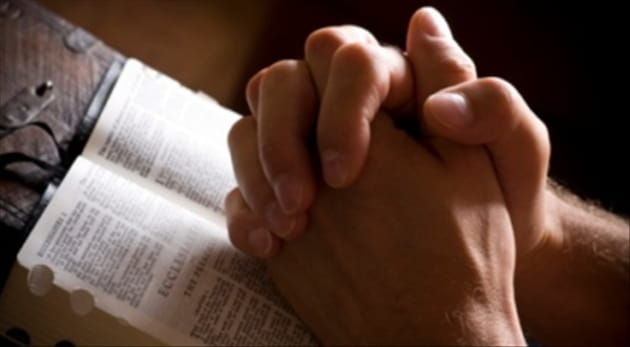 Certain Answers
The psalmist goes on: "The testimony of the Lord is sure, making wise the simple" (v. 7). Natural intelligence is at best a leap in the dark. Even the most perceptive philosopher will tell you that there is no certainty in human wisdom. At his best, man is totally inadequate in the pursuit of truth.
Not so with Scripture. God's Word is sure, certain, infallible, inerrant, and totally reliable in every sense. In contrast to human wisdom, which is based on academic pursuit, the Bible can make a simple person wise. What a fantastic promise! Whatever you need to know in life is covered in the Word of God. Study it for yourself. It will tell you how to build lasting friendships, how to develop communication skills, and how to build a solid marriage. All you need is an open mind, a receptive spirit, and an obedient heart.
Satisfying Answers
Verse 8 continues: "The precepts of the Lord are right, rejoicing the heart." Everyone wants a happy and contented life. The problem is that people look for joy in all the wrong places. Real happiness cannot be found in pleasure and materialism. You can't find lasting joy in sinful self-gratification and the hedonistic pursuit of money, sex, alcohol, and drugs. All these things lead to a dead end.
God offers real satisfaction to people who obey His Word. He wants us to be happy. Too many people think of God as a joyless ogre who stamps out pleasure wherever He finds it. God does not look at mankind from heaven saying, "There's one having fun; get him!" He designed us so that the greatest possible joy comes as a fruit of our obedience to Him.
Best of all, the gladness He gives is not the kind that ends when the party is over. It is a rich, deep joy that operates even in the midst of life's most difficult trials. No matter what pressures you may face in life, He will strengthen and guide you through His Word.
Enlightening Answers
"The commandment of the Lord is pure, enlightening the eyes" (v. 8). Scripture makes sense out of life. It helps us understand the depth of man's depravity without God. It is no wonder our world is filled with lying, cheating, murder, war, and tragedy. It is easy to understand why someone without spiritual understanding would want to escape into a box and hide!
What comfort does philosophy offer to someone who loses a child? What can human wisdom say to a person whose spouse has cancer? Only God's Word can speak with authority to the deep needs of life as it enlightens the eyes of those who submit to its truth.
The Bible may not always give easy answers to the hard questions we ask, but the truth it reveals is far superior to the pat answers of human wisdom. The Scripture declares the character of God. It shows Him as a loving, caring, all-wise, and omnipotent Sovereign who remains in control-no matter how bleak this world may seem.
Enduring Answers
Verse 9 says, "The fear of the Lord is clean, enduring forever." "The fear of the Lord" is parallel to "the law," "the testimony," "the precepts," and "the commandment" (vv. 7-8). It is another of the psalmist's names for Scripture. More than that, "the fear of the Lord" signifies the sum of man's response to God's Word.
The Bible, unlike any other book, endures forever. It is relevant in every generation-never out of date or obsolete. Though it is an ancient document, it never needs another edition. It has been translated to update the language, but for two millennia it has remained the same in content. It speaks to us as pointedly and authoritatively as it ever did to any generation since it was written.
Recently on Spiritual Life
Have something to say about this article? Leave your comment via Facebook below!
advertise with us
Example: "Gen 1:1" "John 3" "Moses" "trust"
Advanced Search
Listen to Your Favorite Pastors