Trustworthy Answers in Untrusting Times
John MacArthur, Grace to You
Monday, September 22, 2008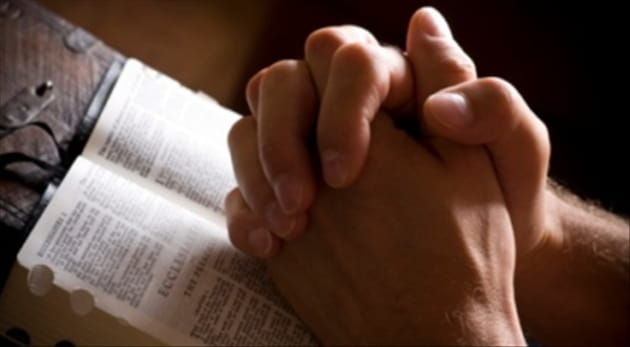 Human philosophies come in and out of style. Every field of science known to man is constantly in a state of flux: changing, growing, discarding one maxim and replacing it with another. But one thing that never changes is the eternal Word of God.
True Answers
Finally, the psalmist says, "The judgments of the Lord are true; they are righteous altogether" (v. 9). What a bold statement that is! God's Word is true. This is the unequivocal testimony of Scripture to itself. It is hard today to find anything we can count on for truth. The media, politicians, and even some preachers all have a reputation for lacking credibility. In fact, we take it for granted that they regularly distort the truth.
In a world of lies, people despair of trying to find the truth. That was even true in the time of Christ. Pilate, facing Jesus on one hand and an angry mob on the other, cynically asked, "What is truth?" (John 18:38), as if to say, "I give up"-just like the man in the refrigerator box!
Franz Kafka, the brilliant German novelist, used a parable to illustrate the futility of man's search for truth. He described a bombed-out city of rubble where death and ruin were everywhere. People had been crushed under debris, where they lay dying in agony. In the middle of this total holocaust, one solitary figure sits in a bathroom. Kafka calls him the defiant fisherman. He sits on a toilet seat with a fishing line dangling in the bathtub. There is no water in the tub, and obviously no fish, but the defiant fisherman keeps on fishing anyhow.
That, said Kafka, is what the search for truth is like. It is a futile quest for something that isn't really there. It is a worthless pursuit for meaning, while the whole world is dying all around.
It is a hopeless picture, but that is exactly what it's like to look for truth apart from the Bible. The natural man cannot find truth in the spiritual realm. He is spiritually dead and unresponsive to God (Ephesians 2:1-2). The only way he can find truth is if the spiritual realm invades his coffin of flesh.
That's exactly what the Bible does! It is a supernatural revelation from God that invades the human heart with the sum of spiritual truth we need to know. If you are looking for the transformation of your soul; if you are in need of true wisdom and real joy; if you long for eternal life, the only place you'll ever find it is in the pages of God's Word, the Bible.
© Copyright 2006 by Grace to You. All rights reserved.
Widely known for his thorough, candid approach to teaching God's Word, John MacArthur is a fifth-generation pastor, a popular author and conference speaker, and has served as pastor-teacher of Grace Community Church in Sun Valley, California since 1969. John and his wife, Patricia, have four grown children and fourteen grandchildren.
John's pulpit ministry has been extended around the globe through his media ministry, Grace to You, and its satellite offices in Canada, Europe, India, New Zealand, and Singapore. In addition to producing daily radio programs for nearly 2,000 English and Spanish radio outlets worldwide, Grace to You distributes books, software, audiotapes, and CDs by John MacArthur. In thirty-six years of ministry, Grace to You has distributed more than thirteen million CDs and audiotapes.
John is the president of The Master's College and The Master's Seminary, and he has written hundreds of books and study guides (see here), each one thoroughly biblical and practical. Best-selling titles include The Gospel According to Jesus, The Second Coming, Ashamed of the Gospel, Twelve Ordinary Men, and The MacArthur Study Bible.
Recently on Spiritual Life
Have something to say about this article? Leave your comment via Facebook below!
advertise with us
Example: "Gen 1:1" "John 3" "Moses" "trust"
Advanced Search
Listen to Your Favorite Pastors