When the Enemy is Us
K.P. Yohannan, Gospel for Asia
Wednesday, December 28, 2005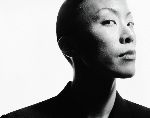 Christ until you cross that fine line and enter my private life. And if you are brave enough to do that, the quick reply you'll hear is, "Hey, listen. I love you and respect you, but this is none of your business." Whether we see it or not, this is unbrokenness.
This is not how it should be. In the family of God there is no veil. There are no barriers, no shields, nothing. We have been crucified with Christ, and things like age and looks and material possessions no longer matter. In the kingdom there is no  pushing to get first place; there is no standing up for our rights. In the kingdom, up is down and down is up, and the servant is greatest of all.
As a leader, I am in a most dangerous place of not recognizing unbroken areas of my life. The Lord reminds me often to be extra sensitive to this, because, especially in the Asian culture, very few people will go to a leader, look them in the eye and say, "You are wrong. You messed up."
Because of this, I have tried to order my life so that I am surrounded by people who watch what I do and say. I have sat down with a few people and said, "If you care about me and love me, please, tell me anytime you see something wrong in my life." I am not infallible. I am capable of doing any wickedness you could possibly imagine. I am a man living in mortal flesh with every vice and temptation anyone else faces.
In fact, there have been times when I've had to stand up before the people I work with and repent and ask forgiveness because I publicly hurt one of them. I can easily slip. I can easily get the attitude, "I know who I am. I know how much I studied. I know my leadership. I know what I am doing."
One incident while on a recent visit to India reminded me of the need to be on guard and continually asking the Lord to search my heart, that I would remain broken before Him.
As I stood beside a coconut tree outside of the library at our seminary, I was absolutely spellbound by the look and elegance of the building. I thought to myself, "I wish I were young again so I could study here. Look at all these books!"
And suddenly, as I was standing there, these words came to my mind: "Look at this huge, wonderful building," as if I had made that place happen. Honestly, I had had nothing to do with the beautiful library. But if I had let my thoughts continue as they were going, I would have ended up like Nebuchadnezzar, saying, "Wow! I did something terribly wonderful and significant."
I will never forget leaning against that coconut tree, all alone, looking at the library. I said to myself out loud, "As for man, his days are like grass; as a flower of the field, so he flourishes. For the wind passes over it, and it is gone, and its place remembers it no more" (Psalm 103:15–16).
"Lord," I said, "that is what I am. I am like the grass and the flower." And I spoke to myself, "Look, flesh. Now you understand what it's all about. You can do all these things and there will come a day when the very place where the things are done will remember you no more. Walk away from it. Don't hold anything so tight. Even in the work of the Lord, it is worthless."
Recently on Spiritual Life
Have something to say about this article? Leave your comment via Facebook below!
advertise with us
Example: "Gen 1:1" "John 3" "Moses" "trust"
Advanced Search
Listen to Your Favorite Pastors