Whose Dream Are You Chasing?
Charlene Baumbich
Tuesday, March 13, 2012
For the next two years after my divorce, my son and I traveled a rough lonely road, God holding our hands all the while. Little by little, we found our way and began to heal. By God's grace, I remarried. Another beautiful boy arrived, an occasional part-time this or that for sanity and a few extra bucks…. Restoration!
But as life would have it, in a fingersnap, my baby was in high school. For the first time, I began to feel the pull and tug of, now what? I had no plan, no career, no alternative Dream. Although I'd started playing with poetry and essays, the negative voices of my high school English teachers (notice not the voice of the Holy Spirit) rang loud and clear: You, a writer? HA! C-minus on this paper. D on that spelling test. I had to sharpen my red pencil three times to get through that paper! And yet, the more I wrote, the more I loved writing, and the more folks in the writing workshop I attended connected with my heart and humor. The more they connected, the more I began to sense the whispers of the Holy Spirit beckoning me to be brave and cast down doubt.
Before long—and before I was ready—I began writing a community column for a local newspaper. Then feature stories, then articles for other papers. Even though English classes weren't "my gifts," it turns out storytelling was. WHO KNEW God had a plan for my life, one I never saw coming? I can assure you it is true: God uses the least among us! Nothing other than the mystery and power of the Almighty could explain my surprise "career." I even went on to write magazine articles, and now I write books. My 16th book (ninth novel) is the one I'm herewith referring to that taught me so much more about grace and dreams. Astonishing. Grace.
I am living a dream as an author. I am living God's utterly surprising plan for my life, a dream that came more into focus after I lost my first dream (outgrew it, you might say), cast down negativity, revved up perseverance, and kept my God antennae up, ready to say yes to opportunities he brought my way.
Who knew that even my most horrible parenting experiences, my most embarrassing moments, and all the best, shiny, sparkling slices of grace I've experienced—and continue to receive—would become the very things I write about, whether that be in this article, or through the lives of characters like Sasha and Evelyn? Who knew God's plan for my life was to mold my very average English grades and love for story into a career I never dreamed about?
As we strive to follow Christ with all our hearts and all our might--as we fall short, crumble and lose our dreams, then struggle to "dream up" new ones--perhaps the biggest thing we fail to do is to stand strong when "our dreams" feel like they're fading away. We often don't take enough time to consider that God's plan for our best is better than what we can even imagine, so different than what we might see for ourselves, that we miss it when it arrives, or let out insecurities and old voices from the past hold us back.
It should never be "My way or the highway!" In the end, for our very best, it's God's dreams done his way. Isaiah 43:19 says, Behold, I am doing a new thing; now it springs forth, do you not perceive it? I will make a way in the wilderness and rivers in the desert. God antennae up, watch for it!
***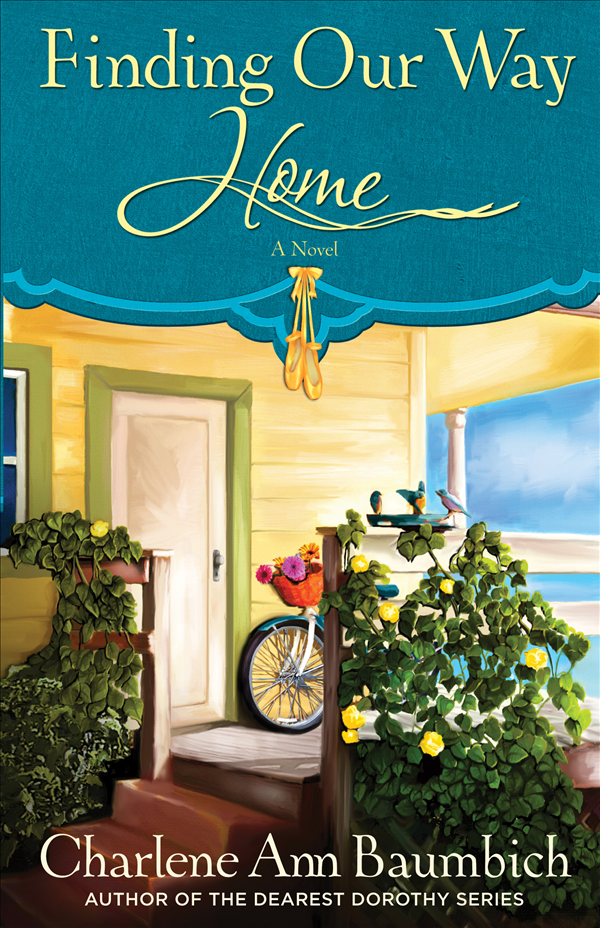 Excerpted from Finding Our Way Home by Charlene Ann Baumbich Copyright © 2012 by Charlene Ann Baumbich. Excerpted by permission of WaterBrook Press, a division of Random House, Inc. All rights reserved. No part of this excerpt may be reproduced or reprinted without permission in writing from the publisher.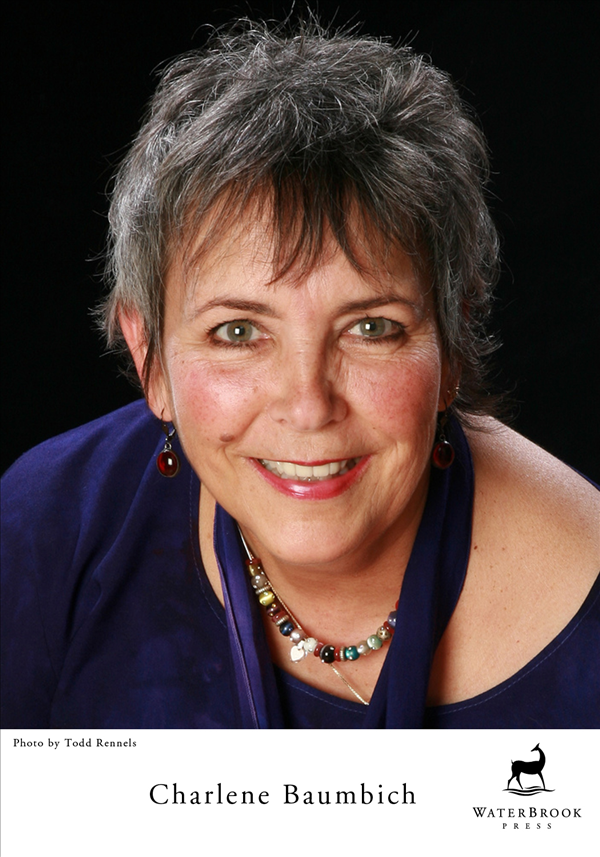 Charlene Ann Baumbich is the author of the Dearest Dorothy series, Stray Affections, and Divine Appointments, as well as several nonfiction books of humor and inspiration. She is also a popular speaker, an award-winning journalist, and lives with her husband in Glen Ellyn, Illinois. Her latest novel is Finding Our Way Home (WaterBrook Press, March 2012).
Recently on Spiritual Life
Have something to say about this article? Leave your comment via Facebook below!
advertise with us
Example: "Gen 1:1" "John 3" "Moses" "trust"
Advanced Search