You Cannot "Do All Things" through Christ
Byron Yawn
Monday, October 15, 2012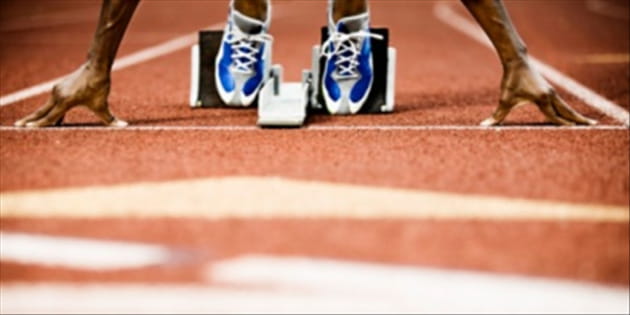 The church rallied to her with unbelievable grace and compassion. Her faith was remarkable. It was hard to believe that she could be so poised in such a dark moment. But, this is Paul's point. She was even able to go through a terrible divorce in Christ who strengthened her.
Afterwards, she sent this letter to her church leadership. I use it with permission.
Sunday Afternoon…
Byron and Elders,
When I started to write this letter a week ago, it was a letter I was going to write to friends and family about what is going on in my marriage. I was writing about all the details of what's been going on this past year. (Probably too much detail) I basically was writing a sob story of "look at me, look at my pain, and look at what my husband did to me."
How wrong I was. So very wrong to even write such words. Very unloving…and if I might…very un- Christ like. Today (Sunday) I was lovingly reminded, encouraged and humbled that I am part of a body of believers. I am to use my gifts, my life, my TRIALS and my JOY (in my trials) to encourage the body to look to the Lord and not me.
I have had times this past year that I have felt that my suffering is not fair. Or I have felt that I have had good reason for the way I was reacting to my trial (when self pity would set in). Well, today I saw a body of believers—who did not know all the details—encourage another part of the body in a life altering trial. I didn't know how to ask for help, or know how to allow someone else's gift encourage me and redirect me to the Lord and see the Father, Son, and the Holy Spirit all get the credit and all work in unity!
This letter I first wrote has been deleted. And now a new one is written thanking GOD for my trial. Thanking GOD for my suffering and for the ENDLESS amount of joy GOD has shown me in and through this. I know GOD was pleased today by our actions. Our church body's eyes were looking 'up' at the Savior and not looking 'at' the situation. While I stood there, I actually 'forgot' all the 'ins' and 'outs' that brought me to that place of standing there. I sensed an endless amount of peace from God, through the work of the Spirit and He calmed my anxious heart.
I don't know how the Spirit was moving today in everyone else, and what He was doing in their hearts. I can just tell you that the SPIRIT was at work in my life to teach me to love others, love the lost (for I too was once a slave to sin), love the body of Christ (they have all been given gifts to be used to glorify GOD, not me), and ultimately love the Lord with all I am (while I was a sinner…and I still am, Christ died for me).
My prayer is now as David prayed in Psalm 27, and beautifully written by Nancy Leigh DeMoss:
"Lord Jesus You have shown me that only one thing is absolutely necessary, and that is the one thing I want to seek after with all my heart: that I may live in your presence every day of my life, that I may gaze upon Your beauty with a heart of worship and adoration, and that I may learn to know Your heart, Your ways, and Your will. To this supreme purpose I dedicate myself. By Your grace, I will make this the highest daily priority of my life. Amen"
I am honored and humbled to be apart of this body, this church, and under the faithful "insanity" (I mean that as a compliment) teaching of a humbled servant of our Lord. Thank you for standing with me today, all of you.
May God ALONE get the glory…

Byron Yawn is the senior pastor of community bible church in Nashville, Tennesse. He is the author of what every man wishes his father had told him, and the forthcoming suburbianity: can we find our way back to biblical christianity? (Harvest House) You can follow him on Twitter@byronyawn.
Recently on Spiritual Life
Have something to say about this article? Leave your comment via Facebook below!
advertise with us
Example: "Gen 1:1" "John 3" "Moses" "trust"
Advanced Search
Listen to Your Favorite Pastors