6 Small Changes for Big Health Improvements
Jennifer Slattery, JenniferSlatteryLivesOutLoud.com
Thursday, May 29, 2014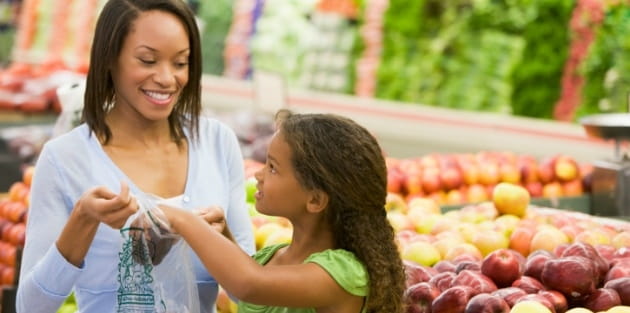 You've tried it all: Juicing, fasting, calorie counting, and nearly every diet fad making the social media rounds and then some. You've even considered removing a limb. The one with the most cellulite, of course. But you're insurance won't cover it, so you returned to dieting; only nothing worked. In fact, you've tried and failed so many times, you've decided to quit trying altogether.
Only to get heavier, more tired, and to feel more defeated, and yet, God doesn't want us to feel defeated. We are his chosen, redeemed beloved children!
Consider Jesus' words in John 10:10, "The thief comes only to steal and kill and destroy; I have come that they may have life, and have it to the full."
Part of grabbing hold of the abundant life Christ offers is releasing all those things that keep us in bondage. I believe this includes releasing our expectations, our weaknesses, and our failures when it comes to health and allowing God to replace those things with his perfect wisdom and strength. For this battle begins and ends in the mind, and yet, 2 Corinthians 2:16 says believers have been given the mind of Christ. More than that, the power of the risen Savior lives within us. Therefore, we can do all things through Christ who strengthens us.
We tap into this strength, I believe, by making Christ the center of our efforts. Most often, I believe, God leads us to make small, gradual and consistent changes over long periods of time. Even so, we will mess up, and in fact, he'll expect us to.
Psalm 103:13-14 tells us: "As a father has compassion on his children, so the Lord has compassion on those who fear him; for he knows how we are formed, he remembers that we are dust."
Perhaps we should offer ourselves that same compassion. In other words, we must learn to resist "pass or fail" type thinking. Standing on the scale, there's a tendency to see one thing: added weight. In a pass-or-fail mindset, this equates to a fail. This kind of thinking allows for two options: an A (weight loss or maintenance) or an F (weight gain).
The problem with this type of thinking is it either cripples us or leads to unrealistic and unsustainable actions. For analogy purposes, consider college academics. Few people maintain a 4.0, nor expect to. Rather, they study and do the homework, working harder at some points than others. When they notice their grade begins to slip to a B or C, they study more, raising it point by point. Progress is made when one recognizes areas of weakness and begins taking steps toward change.
1. Start small
This is how Melissa Keller, a Missouri resident and runner, lost over 100 pounds and has kept it off.
"The best advice is to implement small changes one at a time," Keller says. "I think the biggest struggle comes when a person decides they need to make a change, lists all the things that must change, and attempts to do them all at once. It sets you up to fail right from the start. I'd say find something that is the easiest to change and start there. Maybe it's giving up soda and replacing it with a sparkling, flavored water. Or taking a 15 minute walk after dinner each night. It might be picking up a new hobby that is more active and involving a friend."
This works for two reasons: First, it keeps the change manageable. Second, it builds positive momentum, and success often leads to increased success. Conversely, failure often leads to negative thinking, and negative thinking often leads to increased failure.
For example, perhaps an individual begins the New Year resolved to lose weight and embarks on a stringent diet and fitness plan. They start out strong, going to the gym five to six days a week and completely change their eating habits, going from steaks to celery.
Have something to say about this article? Leave your comment via Facebook below!
advertise with us
Example: "Gen 1:1" "John 3" "Moses" "trust"
Advanced Search
Listen to Your Favorite Pastors