Breast Cancer Awareness Month: It's Personal
Susan J. Knowles
Thursday, October 25, 2012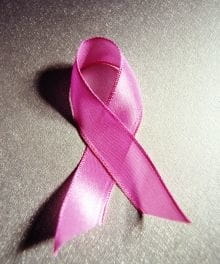 October is Breast Cancer Awareness month. It's a time when professional athletes don pink ribbons, pink shoes, pink headbands or other pink symbols during their games to honor women who have been impacted by breast cancer either in their own lives or the lives of others. It's also a time when breast cancer organizations seek donations for research aimed at preventing and eradicating breast cancer. October is a reminder for many of how precious life is. It is a time to celebrate the survivors of breast cancer and to mourn those who have lost their fight to it. For me, this month is personally both a poignant time and a time of thanksgiving.
Many years ago I was a young attorney fresh out of law school with altruistic ideas, focused on saving the world one client at a time. I had gone to law school with intentions of becoming a criminal prosecutor and righting the injustices of the world. I was about to discover other "injustices" that I had never contemplated.
It was during a telephone call one afternoon in June 1989 that my world would take an abrupt turn. My mother was on the telephone calling from the east coast, across the country from where I lived in California. Her call was to inform me that she had just been diagnosed with breast cancer. I remember being so shocked by the news that I just stood there with the telephone receiver in my hand, unable to speak. Her first concern, as a loving mother, was for me and my welfare. She wanted to make sure that I was okay after hearing the news that she had relayed. My mother tried to assure me that she would be okay. She asked me not to worry and told me that she would keep me up to date on what the doctors wanted her to do. My mother went on to say that because she had delayed getting a mammogram that she was in the later stages of breast cancer and that her prognosis was sketchy.
The doctors immediately directed my mother to begin chemotherapy. She was subsequently told by her doctors that she would require a mastectomy after it was clear that her issue had not been resolved with chemotherapy. The news was devastating to my mother, father and our entire family. My mother handled the news valiantly as I had expected she would. I had witnessed her throughout my life handling most difficult issues that way. She was a strong woman who faced everything head on. However, she always placed others' needs before her own. I can't remember an occasion when she spent time just on herself. She worked full-time, raised a family, and cared for my grandmother, grandfather, and anyone else who needed her. Unfortunately, it was this lack of balance in her life that I believe allowed cancer to attack her body. Her doctors eventually recommended a second mastectomy when my mother's breast cancer returned some 10 years after her first mastectomy. She finally succumbed to breast cancer in June 1999.
My mother's experience taught me the importance of getting annual mammograms. I am conscientious about getting them on a regular basis and never miss an appointment. Typically, because of the fact that my mother was diagnosed with breast cancer, I am nervous until I receive the results. However, this does not prevent me from being proactive in the prevention of breast cancer.
I haven't always gotten the results that I wanted, however. On one such occasion following my mammogram, I was given news that allowed me to get a glimpse of what my mother may have gone through when she was told that she had breast cancer. I received a telephone call from the hospital where I had gotten a mammogram on the previous day. The voice on the other end informed me that "they had seen something" on my digitized film and wanted me to come in for a second mammogram and an ultrasound. I immediately re-experienced all of the same emotions that I had felt on the day my mother broke the news to me that she was in the later stages of breast cancer.
Have something to say about this article? Leave your comment via Facebook below!
advertise with us
Example: "Gen 1:1" "John 3" "Moses" "trust"
Advanced Search
Listen to Your Favorite Pastors