New Year, New Life Story
Angela Bisignano, Ph.D., Author
Wednesday, January 04, 2012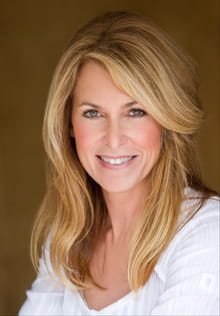 As we look at life and spiritual turning points we need to consider them as they relate to different areas of our life: personal, family, vocational, and community. Not every turning point will impact every area of life, but they will generally influence one or two areas. God has allowed the circumstances in your life to take place, and you may not have had control over what has happened to you. But you do have the choice about what you will make of your life and future. The power of your story is immeasurable, as well as irreplaceable.
Intentional Reflection:
Now that you've had some time to think about your life, those momentous occasions are probably beginning to become clear. But to really flesh them out, it may be helpful to dedicate a period of time at home or away where you can devote yourself to this process. Here's a step-by-step way to do it.
Step One: My Life Turning Points
Begin to write down what you think are the significant turning points in your life. Don't worry – you'll have time to edit the list, and people will vary in how many turning points they've experienced. It may be helpful to know that it is not uncommon for someone who is in their 20s and 30s to have between five and ten; someone in their 40s to have between ten and fifteen; someone in their 60s to have between twenty and twenty-five. You may have more or less. Provide a brief name for each turning point, as well as an approximate date or period of time for each.
Step Two: My Spiritual Turning Points
Now you are going to do the same thing, except this time you will write down the significant spiritual turning points in your life. Conversion is generally the most significant point in the life of a believer. As you consider them, you may wish to attach a quote or Scripture that will help you to deepen the meaning of this time period. It's OK to simply have one or two.
Step Three: Prayer
As you go through this process, pray that God would reveal to you any areas of your life that would be considered turning points:
God, I will continue to praise you all the days of my life. Even when I don't understand all of your ways I choose to put my trust in you. I pray that you will take my life and use it. I pray that you would bring to remembrance any significant turning points in my life. Give me the courage and insight to look at my life in such a way that it can be used for your glory. Use my life for your purposes, to accomplish your will here on earth. I pray you will speak to my heart about any themes that are important for me in understanding where you are leading me. Open my eyes that I may see my life in such a way that I can encourage and help other people that I may come in contact with.
Step Four: Putting it All Together
Turning points are like a roadmap. They can tell you where you have been, shed light on how you arrived at where you are today, and help shape your future direction. Understanding our turning points can help us understand the story that God wants to tell through our lives. I encourage you to be bold and courageous with the life that God has given to you. Someone is in need of hearing your story. Will you tell them?
Angela Bisignano, Ph.D., is the author of Beautifully Gifted: Equipping Today's Women for the High Calling of God. Visit her at DrAngelaBisignano.com.
Have something to say about this article? Leave your comment via Facebook below!
advertise with us
Example: "Gen 1:1" "John 3" "Moses" "trust"
Advanced Search
Listen to Your Favorite Pastors