Praying Through Infertility
Lesli A. Westfall, Author
Friday, April 12, 2013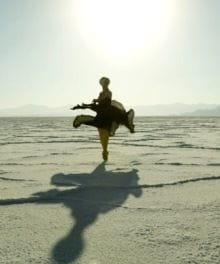 Why Pray These Prayers?
So, why should we pray these prayers?
Infertility throws hard punches. We can be wounded emotionally. Not only do the wounds interfere with our relationships, at times the medicines we are on for fertility treatments can either mask what we feel or heighten our emotions to a whole new level.
There are several reasons to pray:
Peace
Balance in relationships
Deeper relationship with God
The first reason to pray is for peace of mind for us and in our relationships with others. In order to obtain peace that transcends all comprehension, the Bible encourages us to pray.
Do not be anxious about anything, but in every situation, by prayer and petition, with thanksgiving, present your requests to God. And the peace of God, which transcends all understanding, will guard your hearts and your minds in Christ Jesus (Philippians 4:6-7).
Praying to God is to posture ourselves in an act of surrender. You surrender to God by surrendering your heart. You can release your thoughts by telling Him of your worries, you can place your heightened emotions before Him by relating your painful experiences, and you can petition your desires to Him. However, the key to surrender is not giving up on life or the desire to become a parent but instead giving up anguish to the One who is able, Jesus Christ.
Oswald Chambers wrote, "It's not cowardly to pray when we are at our wit's end. It is the only way to get in touch with reality."
Jesus instructed us to ask. He said, "Ask and it will be given to you; seek and you will find; knock and the door will be opened to you" (Matthew 7:7).
We should ask specifically and keep on asking. We find the perfect example in Hannah, once an infertile woman who became mother to Samuel, a prophet. Her story is found in the 1 Samuel 1 in the Old Testament. For years she desired a child. Each year the family went to the temple to worship. When Hannah prayed, she asked God to take note of her affliction. She was "in deep anguish, crying bitterly as she prayed to the Lord" (1 Samuel 1:10 NLT).
As she was praying, Eli, the priest, noticed her lips were moving yet she wasn't making a sound. He thought she was drunk and confronted her. She replied to him, "Oh no, sir! I'm not drunk! But I am very sad, and I was pouring my heart out to the Lord" (1 Samuel 1:15 NLT).
As Hannah poured out her heart before the Lord, she petitioned Him for the desire of her heart. God heard Hannah's prayer.
Then they arose early in the morning and worshiped before the LORD, and returned again to their house in Ramah. And Elkanah had relations with Hannah his wife, and the Lord remembered her. It came about in due time, after Hannah had conceived, that she gave birth to a son; and she named him Samuel, saying, "Because I have asked him of the Lord." (1 Samuel 1:19-20 NASB).

After the birth of a child, it was customary to return to the temple and dedicate your child to the Lord. At the time of Samuel's dedication, Hannah stood before Eli the priest and said, "As surely as you live, I am the woman who stood here beside you praying to the Lord. I prayed for this child, and the Lord has granted me what I asked of him" (1 Samuel 1:24-27).
Have something to say about this article? Leave your comment via Facebook below!
advertise with us
Example: "Gen 1:1" "John 3" "Moses" "trust"
Advanced Search
Listen to Your Favorite Pastors