Say Goodbye to Perfectionism to Open Your Heart and Home
Sandy Coughlin, Author, The Reluctant Entertainer
Thursday, October 14, 2010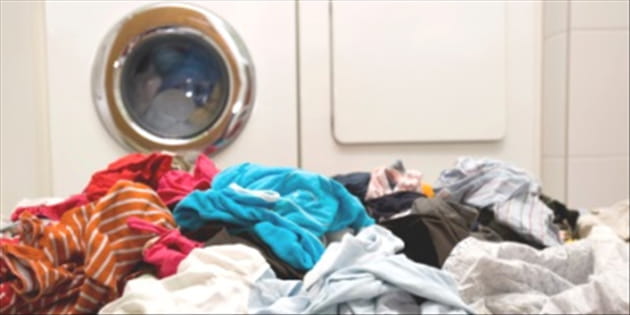 One of the most helpful pieces of advice I've received that helped me battle perfectionism is to never apologize for a culinary mistake. This may sound contrary to what it means to be a hospitable hostess, so let me explain. When we apologize for part of a meal that is still good but not up to our standards (some of which are still stained by perfectionism), we are actually stealing the potential enjoyment that our guests would otherwise experience. The fact is, most of the time guests are so focused on the moment, so grateful to get away from the daily grind and to relax, that they don't notice culinary shortcomings. So by apologizing, we are pointing out things that most people wouldn't even notice. And if they do notice it, most really don't think it's a big deal. Oftentimes, pointing out a defect in a meal is more about us and not about our guests at all.
Years ago we invited two couples and their kids to come to our house for dinner for the first time. I was going to wow them, really show them what a great hostess I was even as I greeted them at the front door with our two toddlers and six-month-old underfoot. I'm sure I even declined their offer to bring part of the meal, because again, I was prideful in having to do it all.
During this particular meal I served chicken divan, a very simple, crowd-pleasing dish you can prepare the night before and then pop in the oven shortly before it's time to serve.
I should have put my pride away before I opened the front door that night. I was nervous and excited at the same time. But I put too much into my own human efforts, trying to make things too perfect. It added the weight of the evening on my shoulders, as if it were all about me, instead of allowing an authentic experience to unfold. I really needed to remove myself and let the night flow without involving my pride.
When I served the meal that night, complete with rice and broccoli on the side, I was so proud of how beautiful the plate looked. Adding a twig of rosemary to the dish made it appear restaurant-worthy. I just knew the tender, mouth-watering chicken would melt in my guests' mouths.
After everyone was served, I sat down with a sigh of relief. Yes! I did it! But then I cut into my chicken and saw pink—pink meant raw! I forgot to precook the chicken! How did I miss this small detail when I'd cooked this recipe so many times before?
I was mortified and apologized over and over. I quickly and even aggressively gathered all the plates back into the kitchen. My husband was clued in to what happened—the sharp look in my eye was hard to miss— and he helped me out. We nuked each plate and re-served the guests in a not-so-happy manner.
I was embarrassed and sick inside. What did I learn? To check your food before you serve it? Sure. But also to realize mistakes happen and to go with the flow. And that a microwave is a hostess's best friend. But I learned something more. By profusely apologizing, I made a not-so-bad situation even worse. I sucked the joy from the room that evening. The lighthearted mood became overshadowed by a negative spirit just like that.
Perfectionism Fosters Loneliness and Isolation
There is a deeper reason why it's imperative that we combat perfectionism in our lives. When we strive to make hospitality perfect instead of excellent, we isolate ourselves from others. Perfectionists have a hard time making and keeping friends. They are not very happy because they know they will never be able to live up to their own unrealistic expectations. And our unrealistic expectations can actually hurt those around us, because they feel they can never measure up.
My parents were good role models. Our home did not have to be perfect before they invited people in. And they always included my sisters and me by having us help get ready, cook, and set the table—mistakes and all. We witnessed the benefits and happiness that living a hospitable life brought to our parents. Their happiness did not revolve around perfection. It was a matter of the heart.
Have something to say about this article? Leave your comment via Facebook below!
advertise with us
Example: "Gen 1:1" "John 3" "Moses" "trust"
Advanced Search
Listen to Your Favorite Pastors