Where Was God, Anyway?
Cindi McMenamin, Author
Thursday, August 30, 2012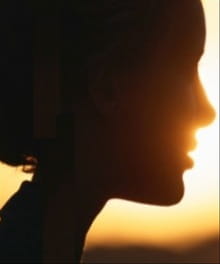 Editor's note: This is Part 3 in a Series on Overcoming Life's Hurts. Click here to read Part 1: This Wasn't Supposed to Happen: Realizing There's a Reason for Your Pain. Click here to read Part 2: I Wasn't Supposed to Hurt Like This: Reshaping Your Understanding of God.
Have you ever looked back on an incident in your life and wondered: Where was God, anyway? Didn't He care? Why didn't He come to my rescue? What kind of God would let me go through something like that?
Christina could've easily asked those questions. But instead, she is one who praises God is spite of the pain she grew up with and chooses to see His protection and provision, rather than His punishment.
Considered by others around her as one of life's throw-aways from the time she was a young child, Christina saw more than most of us ever care to during her early years of life. Raised by her parents to make and manufacture drugs, she suffered physical abuse, lived her childhood on the run, and even remembers searching through dumpsters for food for her brothers and sisters. But even in the midst of the junk she grew up with, she knows God saw her little heart and was preparing for her a life – and a ministry.
God Saw Your Story
The Bible tells us there is nothing about us that God is not fully aware of. And He has our best at heart.
After nearly 30 years of ministering to women, I have found that an important step to healing and wholeness is to reject the lie that God didn't care about the hurt you experienced.
It may be easy for you to believe that God didn't care about you and that's why you've experienced pain in your life. But a closer examination of the Bible tells us that God is intimately acquainted with the events of our lives. In fact, in many situations in my life and in the lives of women I know, He is the One who has protected and comforted, in spite of the pain we have endured in life.
If you tend to believe God wasn't there, or didn't care about you, consider these truths from Psalms 139:
God intimately examines you, not to find your faults, but to know all about you (verse 1).
He knows where you hang out, what time you get up in the morning, and what you're thinking before the thought even comes your way. Not only are you noticed, you are constantly watched over (verse 2).
He places hedges around you to keep you safe. In other words, God hovers over you (verse 5).
He won't let you wander out of His sight. He is aware of everywhere you go. He sticks to you like glue. You can't lose Him (verses 7-12).
Yes, God was there with you, alright. He has never let you out of His sight.
So Where Was the Rescue?
So if God constantly monitors our whereabouts and has our ways memorized, why does He seem to stand by and allow hurts to run havoc in our lives at times? We know that God often has a purpose behind our pain and is shaping us into someone who can be a blessing in the lives of others. Now let me present another element to the question. What if God did rescue you in your situation but you didn't realize it? What if the pain you experienced was actually part of your deliverance from what could have been a deeper or more devastating pain?
Christina doesn't hold God responsible for what she grew up with. Rather, Christina looks back at certain situations and sees God's protection over her, rather than His negligence.
Have something to say about this article? Leave your comment via Facebook below!
advertise with us
Example: "Gen 1:1" "John 3" "Moses" "trust"
Advanced Search
Listen to Your Favorite Pastors