Where Was God, Anyway?
Cindi McMenamin, Author
Thursday, August 30, 2012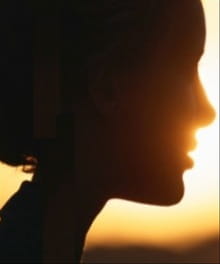 When she was a young teenager caring for her siblings, she recalls a strange man coming into their house one afternoon. They often had strange people coming in to the home to buy drugs, but she knew something in particular was not right with him. She made eye contact with him and heard him ask her mother "how much?" Immediately sensing danger, Christina rushed her brothers and sisters into a closet in the back of the house and told them all "We need to pray."
She started praying and pleading: "Please God, don't let this happen." She didn't know what was coming, but had an overwhelming sense of dread and an urge to pray for God's protection over herself.
As she and her little brothers and sisters prayed and called out to Jesus for help, she sensed a peace and a confidence and, in her childlike faith, walked back out into the room where her mother and the strange man were waiting. As soon as Christina made eye contact with the man again, he bolted out of the house and never returned.
"I know now that greater is He who is in me than he who is in the world," Christina said, quoting 1 John 4:4 and referring to God's presence in her that apparently caused the man who had intended to do her harm to run. "I wasn't mature in my faith. No one had taught me the Word or discipled me since that prayer I prayed at Vacation Bible School. But I knew God's presence was with me and I could cry out to Him for help."
After the man fled, the intensity of the moment was confusing and upsetting and Christina started to cry. "I was confused. I was shaking. I didn't know exactly what had happened. I went into the bedroom to check on my siblings and they were all asleep -- all five of them. And then I came back into the other room and my mom and stepdad were asleep too.
"It was as if God had put His hand over the entire home and hushed it…lulled everyone to sleep.
"The bottom line is God was in control," she said. Instead of pointing a finger at God and saying "You could've prevented this!" she now praises Him for protecting her from so much more that could've happened.
God promised in His Word that He will never leave us or desert us (Hebrews 13:5; Psalms 139:7-11), So He was there for you, too. Maybe you just don't remember the sudden turn of events in which something worse could've happened, but didn't. Maybe you don't recall or even realize the rescues. The bottom line is God cared. He knew what He was doing in allowing whatever happened in your life. And He's here now to redeem your hurts into something greater than you have imagined.
Think about something painful that has happened in your life and something good that you now have because of it. And you may find yourself saying, "Aha, God was there. He does care. And He is still working His plan in my life."
Cindi McMenamin is a national speaker and author of eleven books, including When Women Walk Alone (more than 100,000 copies sold), Women on the Edge, and When a Woman Overcomes Life's Hurts, from which this article is adapted. She and her family live in the San Diego, CA area where her husband is a pastor. For more on her ministry and for free resources to help strengthen your soul, see her website or contact her at www.StrengthForTheSoul.com.
Publication date: August 30, 2012
Have something to say about this article? Leave your comment via Facebook below!
advertise with us
Example: "Gen 1:1" "John 3" "Moses" "trust"
Advanced Search
Listen to Your Favorite Pastors