Your Past Can Be One of  Your Best Friends
Stephen Viars, Author
Saturday, June 11, 2011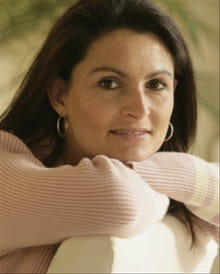 But then the scene changes. Young David is sent by his father to check on his older brothers, who were supposedly "fighting with the Philistines" on the front lines (1 Samuel 17:19). In the providence of God, David arrived just as Goliath came out to offer his morning dose of insults. David heard Goliath's words and was stunned to see that the men of his country "were greatly afraid" (v. 24). He asked, "Who is this uncircumcised Philistine, that he should taunt the armies of the living God?" (v. 26).
David's oldest brother, Eliab, undoubtedly embarrassed by his own fear and inaction, attempted to soothe his guilt by silencing his kid brother. "Why have you come down? And with whom have you left those few sheep in the wilderness? I know your insolence and the wickedness of your heart" (v. 28).
King Saul's condescending response to David's offer to fight Goliath was equally insulting. "You are not able to go against this Philistine to fight with him; for you are but a youth" (v. 33). Imagine the impact these negative words from Goliath, Eliab, and Saul could have had on this young shepherd boy.
Drawing strength from the past
But now it was time for David to introduce his king, his brother, and people like you and me to a quiet but powerful companion: his past. David's words are forever immortalized in Scripture:
But David said to Saul, "Your servant was tending his father's sheep. When a lion or a bear came and took a lamb from the flock, I went out after him and attacked him, and rescued it from his mouth; and when he rose up against me, I seized him by his beard and struck him and killed him. Your servant has killed both the lion and the bear; and this uncircumcised Philistine will be like one of them, since he has taunted the armies of the living God." And David said, "The Lord who delivered me from the paw of the lion and from the paw of the bear, He will deliver me from the hand of this Philistine" (vv. 34-37).
David purposely and consciously recalled God's blessing in the past. He drew strength and courage from memories of former victories from his God. David had learned to cultivate a right relationship with his past.
Do you ever do that? Have you amassed a mental list of times God strengthened and helped you in days gone by? Can you talk about your bears and lions so you are prepared when a giant comes along?
You might wonder how David developed this skill. Perhaps a hint comes from reading the Psalms David wrote. It is not hard to imagine many of these worship songs being written and sung by a young shepherd on a lonely hillside. Notice how often he recounts God's blessings in the past—especially in situations that we might have labeled "negative," "traumatic," or "harmful." Marvel at his descriptions of God's character and his rejoicing in God's works. To David, the past was his friend.
When You Need Encouragement and Balance
Another hero of the faith who benefitted from his past was Job. The book that bears his name begins by telling us that Job was blameless and upright. He feared God and turned away from evil. He and his wife had been marvelously blessed with seven sons, three daughters, and an incredible amount of wealth.
An onslaught of devastation
The scene turns sinister as Satan comes to God and charges that Job loves God only because of God's blessings. The relationship, according to the adversary, is nothing more than quid pro quo. Then Satan says, "Put forth Your hand now and touch all that he has; he will surely curse You to Your face" (Job 1:11).
It is critical to understand that this was not simply a test of Job. Fundamentally it was a test of God and whether the righteousness and goodness He develops in the heart of His children is self-centered, shallow, and based merely on temporal circumstances.
Have something to say about this article? Leave your comment via Facebook below!
advertise with us
Example: "Gen 1:1" "John 3" "Moses" "trust"
Advanced Search
Listen to Your Favorite Pastors