Your Past Can Be One of  Your Best Friends
Stephen Viars, Author
Saturday, June 11, 2011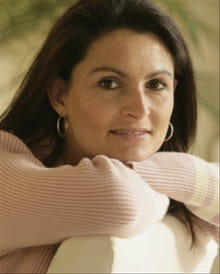 The stage is set in verse 12 when we read, "Then the Lord said to Satan, 'Behold, all that he has is in your power, only do not put forth your hand on him.' So Satan departed from the presence of the Lord."
From there the story develops in rapid-fire succession. Some of Job's animals are stolen by a band of marauders while others are killed by fire. Then his children, who are feasting together, are killed when a wind comes and destroys the house they are in. In a matter of moments, Job loses much of his wealth and all of his children.
The camera pans back to Job to see if Satan's prediction will come true. But the faith God built in Job stood firm:
Then Job arose and tore his robe and shaved his head,
and he fell to the ground and worshiped. He said,
"Naked I came from my mother's womb,
And naked I shall return there.
The Lord gave and the Lord has taken away.
Blessed be the name of the Lord."
Through all this Job did not sin nor did he blame God. (Job 1:21-22)
Now all Job has left is his wife and his health, until chapter 2 reports that Satan "went out from the presence of the Lord and smote Job with sore boils from the sole of his foot to the crown of his head" (v. 7). The climax comes when Job's wife says, "Do you still hold fast to your integrity? Curse God and die!" (v. 9).
A reservoir of hope
At that very point Job, like young David, turns to a familiar friend—his past. He says to his wife, "Shall we accept good from God and not accept adversity?" (v. 10).
Job had a ready list of all the ways God had blessed him and his family in days gone by. They had enjoyed tremendous wealth. They had shared many marvelous times together. God's goodness was rich and abundant.
Did that erase the current trials? Of course not. Does it suggest that spiritual people do not grieve honestly and deeply? No, because Job vividly models the skill of practicing spiritual candor.
I am also not suggesting that Job perfectly followed this principle throughout the rest of the story. Who would have? But this is the critical point: At that moment, rehearsing the past helped him face the present with balance and encouragement. Doing so allowed him to greatly honor his God and to minister to his wife at a time when she desperately needed his spiritual leadership, strength, and love.
We would do well to think about David and Job. Is it not amazing that at critical stages in their spiritual journey they both chose to benefit from their pasts? They had cultivated a purposeful connection to their pasts that was so habitual that they almost automatically factored it into whatever they were facing at the time. Like any good friend, their pasts served them well.
Careful readers will recognize that what we are really talking about here is thanksgiving. Both Job and David developed the discipline of acknowledging God's blessing and continually building a reservoir of memories and lessons from which to draw.
However, God's blessings and goodness in the past are relevant only if we allow them to be. Think about the last trial you faced. Was your response to the trial truly balanced? I am not suggesting that you minimize the loss or paste a plastic smile on a broken heart, but would it have been appropriate to follow in the footsteps of Job (2:10) and temper the pain of the present trial by recounting God's goodness in the past?
Perhaps this is what the apostle Paul meant when he made the outlandish suggestion, from prison no less, that we should be people who "rejoice in the Lord always" (Philippians 4:4). He went on to teach that we should "be anxious for nothing" (v. 6). Then he explained that we can live this way if we learn to pray with thanksgiving (v. 6b). Thanksgiving for what? For God's goodness and blessing in the past.
Cultivating this kind of heart and lifestyle is challenging, to say the least. But consider the end result. "And the peace of God, which surpasses all comprehension, will guard your hearts and your minds in Christ Jesus" (v. 7).
Taken from: Putting Your Past in Its Place. Copyright © 2011 by Stephen Viars. Published by Harvest House Publishers, Eugene, OR. Used by permission.
Stephen Viars (DMin in biblical counseling, Westminster Theological Seminary) has served as a pastor and biblical counselor for more than 20 years at Faith Baptist Church and Faith Biblical Counseling Ministries in Lafayette, Indiana. He is a frequent speaker at conferences, colleges, and seminaries in the United States and abroad.
Have something to say about this article? Leave your comment via Facebook below!
advertise with us
Example: "Gen 1:1" "John 3" "Moses" "trust"
Advanced Search
Listen to Your Favorite Pastors