Are Your Transferable Skills Hurting Your Career Transition?
Kevin & Kay Marie Brennfleck, National Certified Career Counselors and Life Calling CoachesSM
Friday, April 29, 2011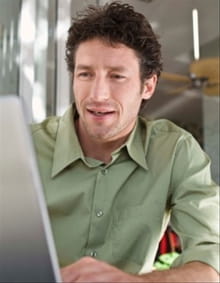 Are you looking to make a career change, but haven't been successful getting into the new field? Elizabeth wanted to get out of direct sales into a corporate training position, but found that she wasn't getting interviews for the type of job she wanted. Instead, she found that employers wanted to interview her for yet another sales position. Can you guess why this was happening?
Avoid the Classic Job Search Mistake
Like many job seekers, Elizabeth had dutifully prepared a chronological resume that listed each of her sales positions with her major responsibilities and accomplishments in each job. She felt that her resume showed that she was an outstanding employee who was good with people and could succeed in whatever she did. In her cover letter, she expressed her desire to transition into a training position in which she could help others to grow professionally and become more successful in their work. She was perplexed that she had gotten no response from employers who had training positions open.
So what was she doing wrong? As you have probably figured out, when employers looked at her resume they saw a successful salesperson, not a trainer. On average, employers spend about 30 seconds looking at a resume. They are skimming what is highlighted in the resume; they are not taking the time to "read between the lines" to see if the applicant could potentially do something else with their skills. Elizabeth's chronological resume contained these types of bullet points:
Five years successful experience in both inside and outside hotel sales.
Consistently exceeded sales goals for corporate bookings.
Organized and implemented a two-week "sales blitz" that increased sales by 55%.
Delivered well-received sales presentations to key corporate clients; brought in the most new accounts of all sales staff.
It is no wonder Elizabeth was being solicited for sales positions! The transferable skills and accomplishments she highlights in her resume did a great job of showing what a terrific salesperson she was. However, they did little to demonstrate what she had to offer as a trainer. To be seen as a viable candidate for a training position, Elizabeth had to make some substantive changes in the information she presented in her resume.

How to Make Your Transferable Skills Work for You, not Against You

Elizabeth had developed many skills that had equipped her for a training position; skills that would "transfer" from sales to a corporate training position. The key for Elizabeth was learning how to showcase these skills so that a prospective employer saw her as a trainer, not a salesperson. Like Elizabeth, here are the steps you can take to develop a resume that will help you transition from one career field to another:
1. Research the new career to know what type of skills are needed. Use resources such as the O*NET database and the Occupational Outlook Handbook to identify the key skills (or tasks) utilized in a specific job. Conduct informational interviews with people in the field to gather information about what employers look for in hiring individuals for this type of work. Look at job postings, and make a list of the skills you see that employers want for your target position.
2. Make a list of "bullet points" that highlight the skills and experiences you have that employers are looking for when hiring for this position. Elizabeth found that this was challenging because it required her to look at her experience in a new way. She found that doing this, however, was the most important part of her job search preparation. If she didn't know precisely what she had to offer as a trainer, how could an employer ever see her abilities in this area? Elizabeth wrote 20 bulleted items that came from both her work experience and volunteer activities. Here are some of them:
Have something to say about this article? Leave your comment via Facebook below!
advertise with us
Example: "Gen 1:1" "John 3" "Moses" "trust"
Advanced Search
Listen to Your Favorite Pastors