Career Master Planning: How to Find Work You Love to Do
Kevin and Kay Marie Brennfleck, National Certified Career Counselors
Wednesday, March 26, 2003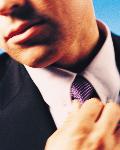 Master planning means taking responsibility for planning your life while recognizing that the Lord is ultimately in charge. As Richard Bolles, the Christian author of "What Color is Your Parachute?" has written, "Pray, as though everything depended on God; then work, as though everything depended on you." Career success comes through working in partnership with God!
 
Career Master Planning consists of four consecutive action stages. Each stage has specific questions to be addressed, as indicated below:   
    
Action Stage 1 –  Assessing My Design: Who am I? What is my God-given design? What do I enjoy doing, what do I value, what motivates me, what brings me a sense of fulfillment and meaning? What gifts and abilities has God given to me to use in this world? What needs, issues and/or causes do I find compelling and desire to address in my work?        
Action Stage 2 –  Exploring Careers: Which careers (or self-employment opportunities) potentially fit my design? Which would give me a sense of mission and purpose in my work?        
Action Stage 3 –  Making My Career Decision(s): Which option best fits my design (and other important criteria such as impact on family, salary needs, etc.)? Which best enables me to make a contribution to making this world a better place? In which do I believe I could serve God and others most effectively?    
   
Action Stage 4 –  Implementing My Decisions (Conducting a job search; gaining training or education; beginning self-employment, etc.): What are the necessary action steps to achieving my career dream/goal? How do I obtain a job in my chosen field? What are the best job search strategies to use? How do I best market myself? OR What are the best options for getting necessary training/education? OR What is the sequence of steps I need to take to become self-employed successfully?    
   
Career Master Planning is based on the belief that God has created you to be a unique individual, with a specific design of abilities and interests. His desire is for you to work out of your design; that is, find work that utilizes what you love to do. He wants you to experience the joy and satisfaction that comes from doing the work He created you to do. In so doing, you glorify Him. To work out of your design, however, you must know what it is. Therefore, you begin your master planning by discovering and/or deepening your understanding of your design through an assessment process which can include career tests, exercises, etc. 
 
Once you know the key pieces of your design such as the skills you most want to use within work, the interests you are passionate about, the values that are critical to your sense of work satisfaction, the work factors that motivate you, etc. you are then ready to explore possible options that fit your design. Exploration can include brainstorming strategies to identify and create options that would utilize your design, using written resources like "The Occupational Outlook Handbook" and "The Dictionary of Occupational Titles," and conducting informational interviews with people who are doing the types of jobs in which you are interested.
        
Making a good career decision depends on three factors: 1) Having the right information about yourself; 2) Having the right information about the world of work; and, 3) Using good decision making strategies. Action stages 1 and 2 will provide you with the right information; your task in action stage 3 is to learn how to appropriately evaluate the information. Most people go with a "gut feel" about a job; sometimes this works out, but often it doesn't. Comparing options against key parts of your design, evaluating both the short-term and long-term pros and cons of options, and other strategies will help you make a well-thought through decision. Prayer certainly needs to be a part of the decision making process, but it doesn't replace our responsibility to develop maturity and wisdom in how we make life choices.        
Have something to say about this article? Leave your comment via Facebook below!
advertise with us
Example: "Gen 1:1" "John 3" "Moses" "trust"
Advanced Search
Listen to Your Favorite Pastors