Hearing God in the Workplace
Os Hillman, President, Marketplace Leaders
Tuesday, April 23, 2013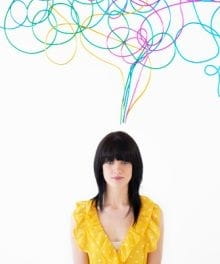 Those who are led by the Spirit of God are sons of God (Romans 8:14).
God is raising up a new breed of man and woman in the workplace today. We have largely been a people who have operated at a "principle-based level" in regard to our relationship with God.
Our culture has been such a formula-based society that it has penetrated the church with this philosophy. In the workplace movement this is especially true. We often hear of programs like 10 Steps to Better Church Growth or 5 Ways to Become a Better Leader that are designed to give us a formula for walking with God or succeeding in our jobs. Don't get me wrong, there is a place for these programs. However, I believe God is calling forth a new kind of workplace believer who operates at a higher level.
Knowing His Presence
Moses was leading the Israelites out of Egypt when they did not have water. They began to complain to Moses, so Moses cried out to God for help. God told Moses to speak to the rock and water would come from it. In the past, God told him to strike the rock. This was a new paradigm for Moses to "speak" instead of "strike" the rock. Moses disobeyed the Lord but was still able to bring forth water from the rock. "Take the staff, and you and your brother Aaron gather the assembly together. Speak to that rock before their eyes and it will pour out its water. You will bring water out of the rock for the community so they and their livestock can drink" (Numbers 20:7-8).
Today we have many believers who refuse to operate at the "listening and obeying" level with God. They would rather use their skill and power only to accomplish their call. This will not produce spiritual fruit for the Kingdom. Rather, it will only produce "Ishmaels" - which is attempting to accomplish something for God in our own strength, the one thing Jesus never did.
Moses recognized he could not effectively lead his people out of Egypt unless he had more than his skill and ability. He had to have God's presence go with him. The LORD Exodus 33:14, "My Presence will go with you, and I will give you rest."
Then Moses said to Him, "If your Presence does not go with us, do not send us up from here. How will anyone know that you are pleased with me and with your people unless you go with us? What else will distinguish me and your people from all the other people on the face of the earth?" (Exodus 33:14-16).
It is not enough to have God's Word in our hearts. We must have His presence in our lives too. We do not have a relationship with His Word; we have a relationship with Jesus and His Holy Spirit. Some parts of the Body of Christ act as though the Trinity is Father, Son and Holy Scriptures, instead of the Holy Spirit. Only when this relationship is two-way with the Holy Spirit do we see the power of God reflected through us.
Recently I was visiting a major ministry to discuss co-hosting a major workplace conference. The morning after the meeting I was awakened at 5AM and was led to Exodus 33:15 The Lord was showing me that the conference theme needed to focus on bringing His presence into the workplace.
A few months later I was picking up a friend from the airport in preparation for another workplace conference. My friend began to tell me this: "The Lord spoke to me on the plane and asked me 'What will be the way workplace Christians will overcome the shaking that is coming?' He asked this several times of me and then said to me, 'It is only through having his presence that they can overcome the shaking.' He then told me to tell Os this immediately upon getting off the plane."
Have something to say about this article? Leave your comment via Facebook below!
advertise with us
Example: "Gen 1:1" "John 3" "Moses" "trust"
Advanced Search
Listen to Your Favorite Pastors