How Failure Forced Me to Focus on My Faith
Steve Hoeft, Founder, FaithDrivenBusiness.com
Thursday, February 27, 2014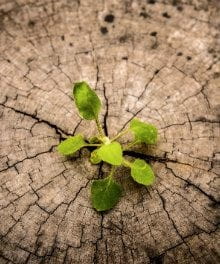 The worst feeling crept up on me as I watched the curtains close for the intermission of a Lion King production in Australia. The pain was tangible, as if I had been stabbed and I couldn't catch my breath.
Something terrible just happened to my business.
I don't know how I knew it, but I did. It was a sinking feeling that something was going on with my business partner, Shane (name has been changed).
Up until that point, I had been enjoying the most remarkable vacation of my life with my wife, Jeannine, celebrating her one-year recovery from breast cancer. We had no idea that our toughest financial trial would follow so quickly on the heels of our hardest health trial.
I only had 15 minutes before Lion King started again, so I called up Shane in St. Louis.
No answer. Where could he be?
Shane and I had just spent the last 15 months developing the business plan and marketing for a product we were both excited about, an oak-aged pure cane cola called Shane Baril. We had visited top executives at Coca Cola who loved the concept. Impressive accomplishments backed up our work - Shane as one of the "Top 100 Brand" executives in the U.S., and myself as a twice-recognized Inc. 500 entrepreneur.
We finally had the bottle made, the cola formulated, the offering documents prepared, and were ready for an investor meeting. A handmade miniature wooden delivery truck went to prospective investors promising delivery would begin soon. A room at the Ritz Carlton awaited our big presentation, coming up in just two weeks.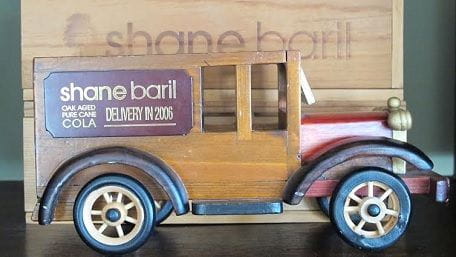 Our cola concept was almost reality. It could not have been going better.
What happened next would defy all logic.
When I finally got a hold of my business partner, he told me he had abandoned our business to take a high-profile job in New York.
"I can't even tell you why I did it," Shane said when he called me back. "I guess I'm not a small business person."
I was shocked. "Why did you do this?" I asked.
"I can't tell you," he said. "I don't know myself well enough to even know why I did."
I didn't know what to say. Shane and I had worked together almost every day for more than a year, had prayed continually, laughed often, and had become best friends as couples. But when he decided to take that New York job, he didn't even call me. There was no way to face the investors after Shane left. How could they support something my own business partner hadn't believed in? The entire cola concept collapsed.
I had been so convinced that this new company would launch that I hadn't pursued new business for my agency in over a year. It failed too!
Once again, Jeannine and I sought God as never before. We had no idea that the recovery from the business loss would be as prolonged and as severe as it was. During my wife's battle with breast cancer, we learned what it meant to tackle adversity as a couple. There were sweet times where we came together as never before in love, faith, and resolve. So it was with this trial as well.
The business drought lasted for years. During this time we downsized our home, moved to the country, started a church, and learned some powerful life lessons on dealing with this kind of failure.
I would like to share those lessons with you. This is what we learned.
Tips for Failing Forward
1. Know who you are: Never let your ego get so close to your career that your identity depends on your success. Who you are is not what you do. Don't believe your doubts. Believe your beliefs! "For this reason I was born...that I should bear witness to the truth" (John 18:37).
Have something to say about this article? Leave your comment via Facebook below!
advertise with us
Example: "Gen 1:1" "John 3" "Moses" "trust"
Advanced Search
Listen to Your Favorite Pastors