Preparing for the Job Market
Amelia Harper, The Old Schoolhouse Magazine, The Old Schoolhouse® Magazine
Thursday, February 23, 2012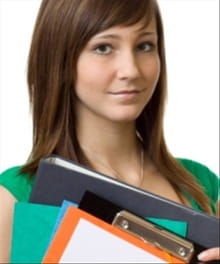 One of the most important jobs that we as parents have is to train our children to survive—and indeed, thrive—in the world that faces them. We try to give them a solid education, develop their character and work ethic, and impart core values that glorify God. These things are among the most important elements we can give our children. However, survival in this present world demands that they be able to provide for themselves and for the families that God gives them. As many of us know, that is not an easy task, especially in the current economy. So how do we prepare our children to enter an uncertain job market? How do we ourselves adapt to the vagaries of the current economy and provide for our families when jobs are scarce and careers unstable?
The answers to these questions may surprise you. A few months ago, in my role as a journalist, I covered a local economic summit. The event was hosted by the North Carolina JOBS Commission, with the avowed purpose of bringing state business leaders and educators together so that educators could learn what skills employers sought most in employees. It was an eye-opening experience, one that both motivated me to change some of the ways I homeschool my children and encouraged me to see that that there were so many advantages that homeschooling offers prospective job seekers. In this article, we will discuss some of skills that employers seek and how we can best prepare our children—and ourselves—for survival in today's job market jungle.
1. Be willing to learn.
The job market is changing rapidly and we have to be willing to change with it. In the past, options were fairly limited, and career counseling meant simply matching the right person to the right job. However, the reality is that we need to prepare our children to meet the challenges of jobs that are entirely new. Laura Bingham, former president of PeaceCollege, explained, "The challenge we face in this fast-evolving economy is that we have to educate our children now for jobs that don't exist yet."
As Sam Houston, President and CEO of the North CarolinaScience, Mathematics, and Technology Education Center, commented at the conference, "Today, it is important that we give students strategies to deal with the unknown." Our increasing economic dependence on new and changing technologies means that almost everyone has to be in training mode at any given moment. Those who have not learned to process new ideas and adapt to new workforce realities will be left behind. Those who are willing and eager to learn will thrive. Developing in your children this ability and eagerness to learn is a key to future prosperity.
2. Focus on higher education, not just college.
In the past, the conventional wisdom has been that a college degree is necessary to achieve economic success. Indeed, those with a bachelor's degree are likely to make almost twice as much in lifetime earnings as are those with only high school diplomas (2.1 million dollars as opposed to 1.2 million dollars, according to a 2002 U.S. Census report).1 College graduates are also more likely to have jobs that offer benefits.
However, the current focus on technical skills and job-specific training means that programs offered by community colleges and technical training schools are increasing in importance. You may opt for this training instead or plan to begin with an associate's degree in a specific field and transfer to a broader-based college program later. Even an associate's degree is likely to increase earning potential by a significant amount (an average of 1.6 million in lifetime earnings).2 This option may also make better economic sense in terms of college costs and allows homeschool students to ease into classroom situations before approaching the more academic rigors of earning a bachelor's degree.
Have something to say about this article? Leave your comment via Facebook below!
advertise with us
Example: "Gen 1:1" "John 3" "Moses" "trust"
Advanced Search
Listen to Your Favorite Pastors