The Christian Calling to Rescue Cultures: Saving Our Kids
Jason Pankau and Michael Lee Stallard, Authors
Thursday, July 26, 2012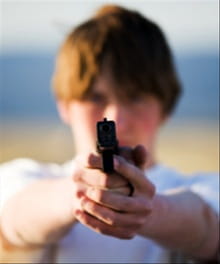 "regular porn users are more likely to report depression and poor physical health than nonusers are. ... The reason is that porn may start a cycle of isolation. ... Porn may become a substitute for healthy face-to-face interactions…"
In a recent American College Health Association survey of 29,939 college students, nearly 30% reported at times feeling so depressed they had difficulty functioning. Contributing to their stress is pressure from academic competition and competition for jobs, and the financial burden of increasingly expensive tuition costs. Younger kids are struggling, too. The mean age for depression in 1960 was 29. Today it is less than 15.
What Can Be Done: Create Cultures of Connection
God made us to connect. Jesus said the greatest two commandments are to love the Lord and our neighbors (Matthew 22:36-40) . All the research shows that connection = life and disconnection = death. Chronic loneliness makes people feel anxious and depressed and it shaves years off the length of their lives. Connecting in conversations and being loved by others reduces the levels of stress hormones in our bodies and the feelings of anxiety and depression that go along with these hormones.
Remember the three types of Cultures explained in part one of this series? The Dog-Eat-Dog Culture is a culture at home or at school where the powerful dominate others. The second type of culture is the Culture of Indifference where people are so busy chasing money, power and fame that they don't take time to connect with others. The third type of culture is a Connection Culture where people intentionally connect with one another. Holmes, like all human beings, needed a culture of connection to thrive.
Connection is Biblical. Jesus prayed to God that believers would "all be one… so that the world will believe you sent me" (John 17:21 NLT). We are called to be ambassadors of reconciliation in the world by creating homes, neighborhoods, churches, workplaces and communities that are cultures of love and connection (2 Corinthians 5:20-21).
Several Christians we know are taking action to rescue the cultures that affect kids. One organization I (Michael) recently had the privilege of speaking at is Prestonwood Christian Academy (PCA) in Plano, Texas. Larry Taylor, PCA's Head of School, says unhealthy home cultures, economic pressure to increase student-teacher ratios and the rising unhealthy influence of the media and entertainment industry are some of the greatest challenges facing educators today.
At PCA, teachers connect with their students by getting to know them. PCA supports this by keeping its student-teacher ratio at 14-to-1 versus the high-20s-to-1 or low 30s-to-1 seen in nearby public school districts. Because research has shown that students learn more when they interact with the material versus passively hearing it via lectures, PCA teachers have been trained to make the classroom more interactive and each teacher regularly meets with small groups of students following chapel services to discuss how Biblical truth applies to their lives.
Of course there are many Christian teachers who are making a difference by connecting and loving the students they interact within public schools and universities. Sajan George, CEO and founder of Matchbook Learning, is helping some of America's bottom 5% of public schools adopt methods and technologies that will free up time for teachers to connect with students.
Have something to say about this article? Leave your comment via Facebook below!
advertise with us
Example: "Gen 1:1" "John 3" "Moses" "trust"
Advanced Search