The Christian Calling to Rescue Cultures: The Servant
Jason Pankau and Michael Lee Stallard, Authors
Wednesday, June 20, 2012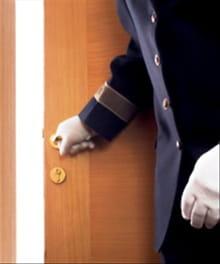 Editor's Note: This is the first installment in a series of articles about Christians who rescue cultures. We hope that through this series, you will be persuaded of God's call for you to rescue the cultures you are in, that you will get ideas from the examples of others and that you will be encouraged to take action in rescuing the cultures around you.
Horst Schulze, a young German working in the hotel industry, noticed that many of his colleagues had an unhealthy view of themselves as lowly servants to the hotel's guests. That's not how Horst viewed himself. He knew that every human being is created in the image of God, serving is the highest calling, and that Jesus came not to be served, but to serve.
The young German had a passion for excellence, worked hard and continued to improve his knowledge and ability. In time, Schulze became President and COO of Ritz-Carlton. As a leader, he taught the people at Ritz-Carlton that they were "ladies and gentlemen serving ladies and gentleman." He told them to take pride in serving others and in becoming professionals who strived for excellence. He walked the talk and it was not unusual to see Horst bending down to pick up trash or straighten something that was out of place.
In our book, Fired Up or Burned Out (Thomas Nelson) we wrote about Ritz-Carlton's remarkable culture that resulted in the organization being consistently recognized for its outstanding customer service, quality and overall excellence. Much of the credit for Ritz-Carlton's success is attributable to the influence Schulze had in shaping a culture that values employees, gives them a voice and empowers them to make a difference. Today, Horst is leading a new hotel company called the West Paces Hotel Group.
Schulze is a fine example for all of us to follow. Christians are called to be workplace culture changers.
Three Types of Culture
There are three types of cultures. The worst culture is the Dog-Eat-Dog Culture where people with power try to control and dominate others. You can also see the Dog-Eat-Dog Culture in communism and fascism, in drug and human trafficking networks, and in toxic homes and workplaces.
The second type of culture is the Culture of Indifference. In this culture, people are so focused on themselves and on the tasks to achieve money, power and fame they fail to take time to connect with other human beings. Because people are human beings and not machines, the culture of indifference gradually drains the life out of them and leads many to unhealthy addictions to alcohol, illegal substances, sex and pornography. America today has primarily become a Culture of Indifference. We are beginning to see it in America's rising level of dysfunction.
The best culture is a Connection Culture where people feel connected to the people they work alongside and to their work (because it brings truth, beauty or goodness into the world). A Connection Culture is often the result of the influence of Christians like Horst Schulze who know an even greater connection through their connection to the body of Christ in the power of the Holy Spirit. The body of Christ is the church that Scripture says even the powers of Hell will not overcome.
Only the Trinity has a higher degree of connection than the Church because the members of the Trinity have loved and glorified one another throughout all eternity (See John 3:35, John 14:31, John 16:14, John 17:1, John 17:22-24).
Have something to say about this article? Leave your comment via Facebook below!
advertise with us
Example: "Gen 1:1" "John 3" "Moses" "trust"
Advanced Search
Listen to Your Favorite Pastors