The Gift of Failure
Kevin & Kay Marie Brennfleck, National Certified Career Counselors and Life Calling CoachesSM
Friday, December 02, 2011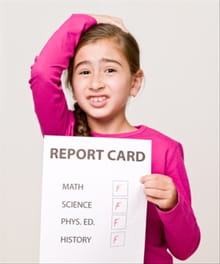 The message of Romans 8:28 is that God uses everything in our lives to transform us into the people He means us to be. The purpose of "failures" is not to discourage and break us, but rather to provide us opportunities to be broken down and then built up into all God intends for us to be. "Failure" most likely will be an inherent part of living your calling because you will be growing and doing new things. The key is to see a "failure" as a learning experience and not as a character trait. You may fail when you try something, but that does not mean that you are a failure. You have only failed when you refuse to learn from the experience.
Success through "Failure"
Max Lucado, best-selling author of more 50 Christian books, recounts that he had to send his first manuscript to at least fifteen publishers. "'Nobody wanted to publish it,'" he said. He didn't get discouraged enough to quit, however. "'Every time I got the manuscript back, I thought, Well I'll just try another publisher,'" he said. His millions of loyal readers are grateful he did!
Colonel Harland Sanders, a committed Christian, had tried a number of unsuccessful business ventures. At the age of 65, he decided his fried chicken with its secret blend of 11 herbs and spices was the right idea. He refused to give up in spite of 1008 sales calls to restaurant owners that ended in rejection. Prospect number 1009 was the first to say "yes." Colonel Sanders said that his faith took him from living off his $105 monthly pension check to running a $285 billion company.
Chuck Colson was President Nixon's right-hand man. As one of the major players behind the Watergate scandal, "he underwent intense media scrutiny, congressional hearings and ultimately, prison. 'I thought my opportunity to accomplish anything really significant in my life was over once I was in prison and public enemy number one." However, "in the past 27 years since I've been out of prison, I've seen how God has used my broken experience for His greatest glory….Anything said about me has to be a reflection of the great things God has done, not Chuck Colson. I'm able to do what I do today because of the greatest failure of my life.'"
Christian author Madeleine L'Engle sold three books before she was 30. During the next decade, however, she only sold two books, neither of which was a great success. On her 40th birthday she received yet another rejection from a publisher. She covered up her typewriter and cried. Then she wrote in her journal, "I'm a writer. That's who I am, even if I'm never published again."
She did work on another book, A Wrinkle in Time, which was rejected nearly 30 times before it sold. It won the American Library Association's Newberry Medal for Children's Literature and has been read by millions of people. Norman Lear made it into a movie. Published in 1962, she sold nearly a book a year for the next two decades. " 'Over the years,' L'Engle says, 'I've worked out a philosophy of failure which I find extraordinarily liberating. If I'm not free to fail, I'm not free to take risks, and everything in life that's worth doing involves a willingness to risk failure.'"
"Failure" & God's Growth Plan for You
Ted Engstrom said, "We must expect to fail…but fail in a learning posture, determined not to repeat the mistakes, and to maximize the benefits from what is learned in the process." "Failures" are not meant to be stop signs, but rather road signs that indicate we are "Under Construction." "Failures" need not increase our fear; God wants to use them to increase our faith and dependency on Him.
Have something to say about this article? Leave your comment via Facebook below!
advertise with us
Example: "Gen 1:1" "John 3" "Moses" "trust"
Advanced Search
Listen to Your Favorite Pastors