Treasure Interruptions
Steve Diggs, Personal Finance and Life-Skills Coach
Friday, January 27, 2012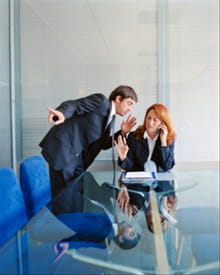 Luke tells how Jesus started to Jerusalem fully aware that, when he arrived, his enemies would murder him on a cross. To prepare his followers, Jesus said, "We are going up to Jerusalem, and everything that is written by the prophets about the Son of Man will be fulfilled. He will be handed over to the Gentiles. They will mock him, insult him, spit on him, flog him and kill him" (18:31-32, niv).
Now if this had been me, I would have been so focused on my own problems that I wouldn't have noticed anyone else's pain. But not Jesus. On his own death march, Jesus stopped and healed a blind beggar. Then, a few miles down the road, he stopped long enough to change the life of a short, corrupt tax collector named Zaccheus. This little guy had spent his career enriching himself by ripping off his fellow Jews. But thanks to Jesus' willingness to be interrupted, Zaccheus found hope, forgiveness, and morphed from a taker into a giver.
Even when Jesus was moments from his own arrest, he still took time to heal the ear of one of his captors who would aid and abet his crucifixion. We humans tend to miss the big picture in two ways. One, when we mistakenly think that what is most important to us is also what is most important to God. And two, when we adopt the attitude that says "it's my time."
Remember, as Christians we have given it all up for God. Whether it's our money or our music, our talents or our toasters—it's all God's stuff. The basic concept of biblical stewardship means realizing that God owns everything, including our time. Remembering this is why Jesus never missed the big picture.
The point here is simple: If you and I want to have true peace and joy we must pattern our lives after the one who brings peace and joy. I know that this is counter intuitive stuff. This is not the way most of our friends think.
According to the media, we get ahead by putting ourselves first. Most awards are given to self-promoters. But in God's economy (the only one that will survive into eternity), it has much more to do with how available and ready we are when God "interrupts" our day.
Steve Diggs has presented the No Debt No Sweat! Money Management and ReTooled & ReFueled Essential Life-Skills Seminars over 500 times at churches, colleges, conferences and other venues nationwide. Visit Steve at www.NDNS.org, www.RetooledAndRefueled.com or www.SteveDiggs.com or call 615-834-3063. Today, as the author of seven books Steve is a TV commentator and fulltime speaker. For 25 years he was President of the Franklin Group, Inc. Steve and Bonnie have four grown children whom they have home schooled. The family lives in Brentwood, Tennessee.
Have something to say about this article? Leave your comment via Facebook below!
advertise with us
Example: "Gen 1:1" "John 3" "Moses" "trust"
Advanced Search
Listen to Your Favorite Pastors