When You're Looking for a Calling, Not Just a Job
Kevin and Kay Marie Brennfleck, National Certified Career Counselors
Friday, March 04, 2011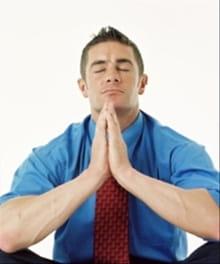 Take intentional steps to widen your vision. Brainstorm with others how you might use your gifts in the world. Challenge yourself to come up with some big dreams for your life that you can only accomplish with God's power. Investigate careers and people of interest to expand your vision of what God is calling you to do in the world.
3. Learn how to make good decisions within God's will for your life and gifts. Your calling doesn't "just happen" without your participation. Partnering with God to live your calling requires making decisions. Learning to make wise, biblically-grounded decisions is an essential part of spiritual maturity.
4. Take prayerful action! Learning how to take appropriate actions that get you where you want to go is a key part of becoming a person God can fully use. Tools that will help you "get going" in living your calling include developing personal mission statements, setting achievable goals that you are motivated to reach, and devising an action plan for creating the life God is calling you to live.
5. Identify and overcome any "calling blockers" in your life. "Calling blockers" are obstacles that hinder you in discovering and living your calling. Fear is one of the most common calling blockers, and is the number one reason most people aren't doing what God calls them to do. While fear is normal when you are contemplating making changes in your life, it is not an excuse for inaction. God never calls us to camp out indefinitely in our comfort zone!
Other common calling blockers are money, busyness, negative thinking, childhood wounds, and isolation. To move forward in discovering and living your calling, you need to identify any calling blockers that are getting in your way, and start using some "calling catalysts" for overcoming hindrances to living the life God created you to enjoy!
Seizing the Day
One day we each will stand before the Lord to account for what we have done with our lives. The book of Hebrews, chapter 12, has been called the "roll call of faith." It chronicles those who have finished their journey on earth, completing the work for which God created them. They each discovered and lived their calling.
From the perspective of eternity, we will waste our lives unless we become the people God created us to be and do the things He designed us to do:
God's epic drama of redemption and reconciliation continues, and each of us has the privilege of taking part and adding a verse. In the roll call of faith, what will your verse be? ...It is not too late to begin. God loves you and wants you to be included in the work of his kingdom. Listen to the voices all around that urge you to accept the challenge to live your calling: Seize the day. Make your life count for eternity. Walk worthy of your calling because nothing else truly matters. (Live Your Calling, p. 242).
Excerpts from Live Your Calling(2005) by Kevin and Kay Marie Brennfleck. Used by permission of Jossey-Bass, a Wiley imprint.
© Article copyright by Kevin and Kay Marie Brennfleck, www.ChristianCareerCenter.com. All rights reserved. The above information is intended for personal use only. No commercial use of this information is authorized without written permission.
Kevin Brennfleck and Kay Marie Brennfleck, National Certified Career Counselors, are the authors of Live Your Calling: A Practical Guide to Finding and Fulfilling Your Mission in Life. Their websites, www.ChristianCareerCenter.com, www.ChurchJobsOnline.com, and www.ChristianJobFair.com, feature hundreds of job listings from churches, ministries, and Christian employers; a resume bank; and many other career/job search resources and articles. They also offer career coaching and testing to help you discover work that fits your God-given design, as well as assistance with writing a powerful resume, interviewing effectively, finding job openings, and other aspects of a successful job search. You can schedule a career services consultation today!
Have something to say about this article? Leave your comment via Facebook below!
advertise with us
Example: "Gen 1:1" "John 3" "Moses" "trust"
Advanced Search
Listen to Your Favorite Pastors