Beware the Scammers!
C. Scott Houser, Sound Mind Investing
Wednesday, July 09, 2003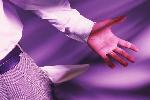 9. Prime bank schemes. Scammers promise investors triple-digit returns through access to the investment portfolios of the world's elite banks. In North Dakota, state securities regulators are alleging a small group of salesmen, including a local pastor, used religion and family ties to bilk investors out of $2 million in a prime bank scam. Words to watch out for include "debentures, arbitrage, asset protection trusts, currency swaps, off balance sheet financing, and offshore banking." These schemes attract investors by painting a mystique of not being available to the general public and dropping names like "Rothschild" and "Rockefeller."

10. Investment seminars. Usually the people getting rich are those running the seminar, making money from admission fees and the sale of books and audiotapes. These seminars are marketed through newspaper, radio and TV ads and "infomercials" on cable television. If getting rich quick is as easy as these folks claim, I would have done it by now! When infomercials offer you quick and easy solutions to riches, weight loss, or body sculpting, they are selling you a false promise for something that takes discipline.
Sadly I have seen clients and friends — against the advice of their spouses and their professional advisors — lose money in financial schemes that sounded too good to be true. If you want to see if you personally could be prone to an investment scheme, go to North American Administrators Association (NASAA) and take their 12 question educational self-test on your investment savvy. Also, here are some tips from state securities regulators:
Be realistic. Some things really are too good to be true. Get a professional, third party opinion when presented with investment opportunities that seem to offer unusually high returns in comparison to other investment options. Pie-in-the-sky promises often signal investment fraud;

Hang up on aggressive cold callers promoting "safe" investments such as precious metals, oil, or gas and ignore unsolicited e-mail or Internet chat room talk about small companies with new anti-terrorist technologies or products;

Request written information that fully explains the investment, such as a prospectus or offering circular. The documentation should contain enough clear and accurate information to allow you or your financial adviser to evaluate and verify the particulars of the investment;

Contact your Secretary of State to check that both the seller and investment are licensed and registered to do business in your state. If they are not, they may be operating illegally.

Most importantly, use biblical common sense. Proverbs 13:11 (Amplified) says that "Wealth (not earned) but won in haste, or unjustly, or from the production of things for vain or detrimental use (such riches) will dwindle away, but he who gathers little by little will increase them."

© Sound Mind Investing

Published since 1990, Sound Mind Investing is America's best-selling financial newsletter written from a biblical perspective.  Visit the Sound Mind Investing website.

Click here to request a free information packet regarding the Sound Mind Investing newsletter.








Click here to investigate the widely-acclaimed Sound Mind Investing book, available at a 35% discount!





Have something to say about this article? Leave your comment via Facebook below!
advertise with us
Example: "Gen 1:1" "John 3" "Moses" "trust"
Advanced Search
Listen to Your Favorite Pastors