Break Free From Financial Bondage
Steve Diggs, No Debt, No Sweat! Christian Money Management Ministry
Monday, March 21, 2005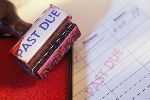 God really does know how we tick. Over the years I have become convinced of two things:
1) As long as I deny or excuse any sin in my life, I will continue to fall farther behind. Only when I face my sin can the healing (changing) process begin. Sin is like a cancer; until it is recognized and isolated it can't be treated. And just as cancer, a sin ignored doesn't go away -- it continues to grow until it finally consumes and destroys the whole body!
2) There is strength in numbers. Sometimes the only way to deal with a problem is through confession and accountability to other believers. James tells us to "confess your sins to each other and pray for each other so that you may be healed." (5:16)
Recently I was visiting with a broker friend of mine who told me about a man in his church. At a men's prayer gathering, my pal's friend felt safe enough to share a dark secret with the other men. He admitted that, despite a healthy income, he was deeply in debt and saw no way out. Thankfully, the other men in the group rallied around him, and have since helped him through his difficulty.
Now Ask the Hard Question: Why Do We Borrow?
Please don't misunderstand, I'm not one of those people who teaches that borrowing money is necessarily a sin. However, the Bible does teach that debt can be bondage or slavery. (Proverbs 22:7).
There are two things to ponder before going into debt:
1) What Are My Motives? Why am I borrowing money? A lot of borrowing happens for all the wrong reasons.
Often there is an element of greed involved. Over and over again, the Lord warns us to avoid covetousness and greed. In Luke 12:14-15, Jesus gets right to the point, "Watch out! Be on your guard against all kinds of greed; a man's life does not consist in the abundance of his possessions." (NIV)
A first cousin to greed is vanity. When I teach, I like to ask the audience what they think is the most expensive thing they will ever own. I get all the usual answers, "Our home?"
"Nope."
"College for the kids?"
"No."
"Retirement?"
"Not even close."
That's when I project three letters on the overhead: E G O. You see, there is nothing in the world more costly than an out-of-control ego. It makes us do stupid things that we end up paying for years to come.
2) What Is My Ability to Repay? The problem with borrowed money is that it has to be repaid. Today's instant gratification becomes tomorrow's bondage.
It is so dangerous to presume on the future. Murphy's Law always kicks in at the least expected (and, most inopportune) moment. Just when you think you'll be ready to make that first payment -- BOOM! The bottom falls out and another expense demands your attention.
Again, the Scripture gives us helpful guidance in this area:
"Now listen you who say, 'Today or tomorrow we will go to this or that city, spend a year there, carry on business and make money.' Why, you do not even know what will happen tomorrow. What is your life? You are a mist that appears for a little while and then vanishes. Instead, you ought to say, 'If it is the Lord's will, we will live or do this or that.' As it is, you boast and brag. All such boasting is evil." (James 4:13-16, NKJV)
As Christians we need to "count the costs" before we launch into any venture that will commit our future earning power.
Have something to say about this article? Leave your comment via Facebook below!
advertise with us
Example: "Gen 1:1" "John 3" "Moses" "trust"
Advanced Search
Listen to Your Favorite Pastors