Christmas: Back by Popular Demand
Mary Hunt, DebtProofLiving.com
Friday, December 21, 2012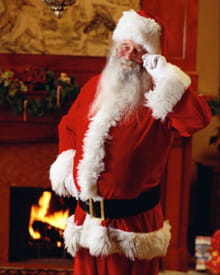 I love Christmas. I mean I really love Christmas. And if you're anything like me—somehow I have a feeling that might be the case—it's the fondness for the holiday that can so easily get us into difficulty.
The trouble with Christmas is that we allow the over-commercialization of the season to get the better of us. We get caught up in the man-made hype and treat it as a contest or final examination rather than a time of rest, reflection, and joy.
In our fantasies Christmas comes as a beautiful horse-drawn sleigh to carry us gently through the season to the sounds of the clippety-clop of horses' hooves and the jingling of sleigh bells. We visit friends and loved ones, exchange lovely tokens of our love and esteem for one another, and indulge in warm and meaningful conversations. Our grateful children frolic in the snow, amazed at the generosity of their parents.
But in reality, Christmas comes at us like an eighteen-wheeled, supercharged, nitrous-burning, straight-six, diesel-powered, self-propelled juggernaut of a Big Rig fueled by consumer credit, and lots of it. It screams for us to get on board.
The thirty or so days between Thanksgiving and Christmas become a blur as we tear through the season, feeling obligated to stop at every turn to decorate, shop, clean, cook, bake, wrap, and send. The rig is programmed to go faster and faster because there is so little time and so many miles to cover before the journey's end.
This machine needs fuel—and credit cards are the combustible of choice. We are terrified at how often we need to refuel.
With so many mandatory parties, pageants, and projects, we find little time to sleep. We feel ourselves being consumed by guilt and obligation, so we try to counteract those feelings by charging (please let it be deferred billing) bigger and better gifts and buying the approval and adoration of everyone on the list. The only thing that matters is getting to the finish line by Christmas Eve. We arrive worn out and disappointed.
Consider the Past
Evaluation is important in taking back control.
As you go through the exercise of considering your Christmases past, don't let guilt and fear enter the picture. Think of yourself as a paid consultant who has been brought into a corporation to look at ways to make this company more efficient and more profitable.
What factors have caused you to overspend in years past? Possibilities may include gift-giving, entertaining, decorating, guilt, peer pressure, family pressure, influence of media (remember that gingerbread village on the magazine cover that looked so cute and was supposed to be easy enough to complete in just one evening?), wanting to make Christmas perfect for your children, attempting to re-create your own childhood, trying to compensate for an absent parent, or waiting until the last minute.
As you look back on previous Christmases, what do you wish you would have done more? Spent time with the kids, played games, put together a puzzle, relaxed, spent time with your spouse, spent time with friends and neighbors, slept, sat in front of the fire and read an entire book, watched It's a Wonderful Life all the way through, attended church services and sang all of the verses of your favorite Christmas carols, taken a trip into the city just to soak up the sights, taken gifts to the kids at the shelter.
What do you wish you would have done less? Mindless shopping, pageant directing, play producing, party planning, baking, cleaning, cooking, shopping, float building, card writing, worrying, decorating, running around, meeting others' expectations, traveling on Christmas Eve and Christmas Day just to keep everyone else happy.
Have something to say about this article? Leave your comment via Facebook below!
advertise with us
Example: "Gen 1:1" "John 3" "Moses" "trust"
Advanced Search
Listen to Your Favorite Pastors