Retirement Cash Flow Strategies
Austin Pryor, Sound Mind Investing
Friday, June 16, 2006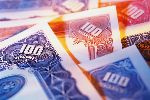 One such way is to take advantage of a key distinction between Traditional IRAs and Roth IRAs: with a Roth, there are no mandatory minimum distributions to be taken at any point. The trick then is to convert your Traditional (including rollover) IRAs into Roth IRAs. To do so, the idea of using a money market fund to stockpile several years worth of living expenses comes in handy again. This time, as you prepare to retire, you would load the MMF with enough money to cover all living expenses for several years. By not selling any investments these first few years of retirement, and ideally delaying the start of your Social Security payments, your taxable income should be extremely low. You can take advantage of this low income by converting large chunks of your Traditional IRA into a Roth. You'll have to pay income tax on the converted amounts, but you'll be paying tax at the lowest rates. Remember, this is tax you would otherwise have to pay later when withdrawing the funds from the Traditional IRA anyway, so you're not losing anything by paying it earlier.
What you gain is substantial. For starters, the money that is now in the Roth IRA will grow tax-free as opposed to merely tax-deferred. In addition, your required minimum distributions from any remaining Traditional IRAs will be much smaller when they eventually kick in, meaning lower tax and greater flexibility. And finally, if you've delayed receiving Social Security during this process, your monthly benefit will be larger. Naturally this process is going to require some planning and fine-tuning. For many people preparing to retire, paying a qualified CPA to help with some basic tax planning is money well spent.
Summary
A financially secure retirement does not just happen. Like all worthy goals, it takes planning and managing. If you are not retired yet, a planning weekend to discuss what you would like your retirement to look like and what you need to do now to prepare for that kind of retirement life-style may be in order. If you are a few years into retirement, ask yourself, "What worries me most about my retirement situation?" If one of the concerns is losing purchasing power, begin to rethink your investment asset allocation decisions and, especially if you are in your late 50's or early 60's, think about making equities a significant portion of your retirement portfolio.
Everyone looks forward to retirement, but not everyone finds their expectations are met once they arrive there. That doesn't have to happen to you. If well planned for, on both a financial and personal/spiritual level, retirement can meet and even exceed your expectations. Proper planning and investing are an important part of making your retirement years golden.


© Sound Mind Investing


Published since 1990, Sound Mind Investing is America's best-selling financial newsletter written from a biblical perspective. Visit the Sound Mind Investing website.



Click here to request a free information packet regarding the Sound Mind Investing newsletter.







Click here to investigate the widely-acclaimed "Sound Mind Investing" book, available at a 35 percent discount!






Have something to say about this article? Leave your comment via Facebook below!
advertise with us
Example: "Gen 1:1" "John 3" "Moses" "trust"
Advanced Search
Listen to Your Favorite Pastors